IMPORTANT CUSTOMER UPDATES
In light of the current situation across the UK, the Merrion Centre's opening hours will be reduced until further notice and we have taken the decision to cancel some of our forthcoming events (please see below).
We look forward to returning to our standard centre opening hours and rescheduling our events calendar as soon as possible.
ENTRY TO THE MERRION CENTRE:
We currently have 2 entrances open until further notice.
The entrance on Woodhouse Lane (adjacent to Costa and Chatime) is open. Secondly the entrance on Merrion Way (directly opposite the first direct Arena) is also open.
The Merrion Way entrance provides level access to the whole centre.
To view our map visit merrioncentre.co.uk/centre-map
Morrisons access is now solely through their dedicated external entrance on Woodhouse Lane until 8pm.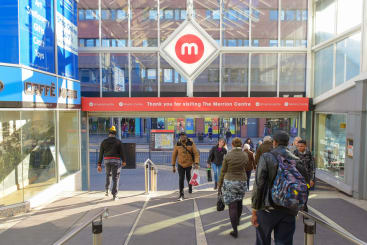 REVISED OPENING TIMES
MON – SAT 6.30AM – 7.00PM
SUN 10.00AM – 6.00PM
Please note: Some of our stores are operating on reduced hours and/or are now closed, please contact individual retailers for further details.
To see stores that are currently OPEN at the Merrion Centre please visit WHAT'S OPEN
EXCLUSIVE SHOPPING FOR THE ELDERLY AND NHS STAFF
Every day (excluding Sundays) between 11.00AM – 12.00PM, Iceland at the Merrion Centre will be offering exclusive access for the elderly to shop in store.
Between 7am-8am Morrisons will be open for NHS staff only.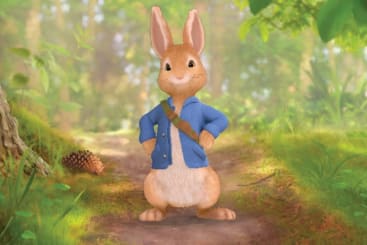 POSTPONED: STORY TIME WITH PETER RABBIT
Following recent guidelines issued by the UK Government we have taken the decision to postpone the planned 'Story Time With Peter Rabbit' event at the Merrion Centre on 6th April.
We will assess this with a view to rescheduling future events at a later date.
KEEP UPDATED
We will endeavour to keep customers updated as we receive any further information via our website and social media channels (Facebook, Twitter). We would also like to reassure customers that we are closely following Government guidelines to ensure extra measures are being taken to keep public areas clean and sterile.
Please CLICK HERE the Covid-19 to see the response from Edward Ziff OBE DL, Chairman & Chief Executive for owners of the Merrion Centre, Town Centre Securities PLC or for further information on Government advice on COVID-19 please visit Gov.uk

Please note: Whilst we try to keep updates as accurate as possible, these may change with no prior warning. We recommend customers check with the relevant store directly