Promotion
Ends On: Sat, 20 Jul 2019
30% off Chamber of Time

Visit the Chamber of Time and be one of the first to see Professor Humboldt magical shows, as well as receiving 30% off your tickets!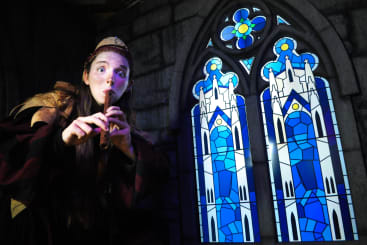 The 45-minute immersive experience whisks visitor through 5,000 years of British history, from the mythical origins of Stonehenge through to the tournaments of the Tudor dynasty.
Professional actors and state of the art special effects will catapult you into the past where you'll be able to experience history first hand.
Use code PREVIEWS when booking to receive your 30% discount.