Leeds International Festival: Generate by Found Fiction
Thu 30 Apr – Sat 9 May 2020
As part of Leeds International Festival, we welcome Generate: Playful Data by Found Fiction to the Merrion Centre.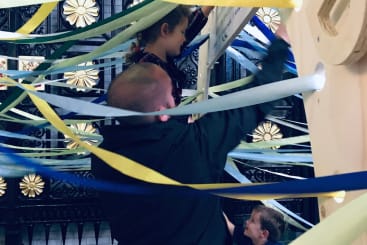 'Generate' takes participants on a journey through a series of arches.
Begin by selecting a ribbon colour assigned to your age bracket, then answer the questions — themed around the future — by feeding ribbons through holes relating to multiple choice answers.
As more people engage with Generate, it slowly transforms into a tunnel of colour and resulting in a tonne of data!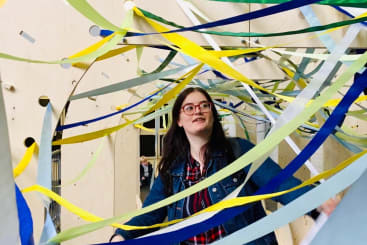 We invite you to take part in the installation on our Main Mall between Thursday 30th April and Saturday 9th May:
12pm – 3pm Weekdays
10am – 3pm Weekends
Find out more about Leeds International Festival
Find out more about Found Fiction