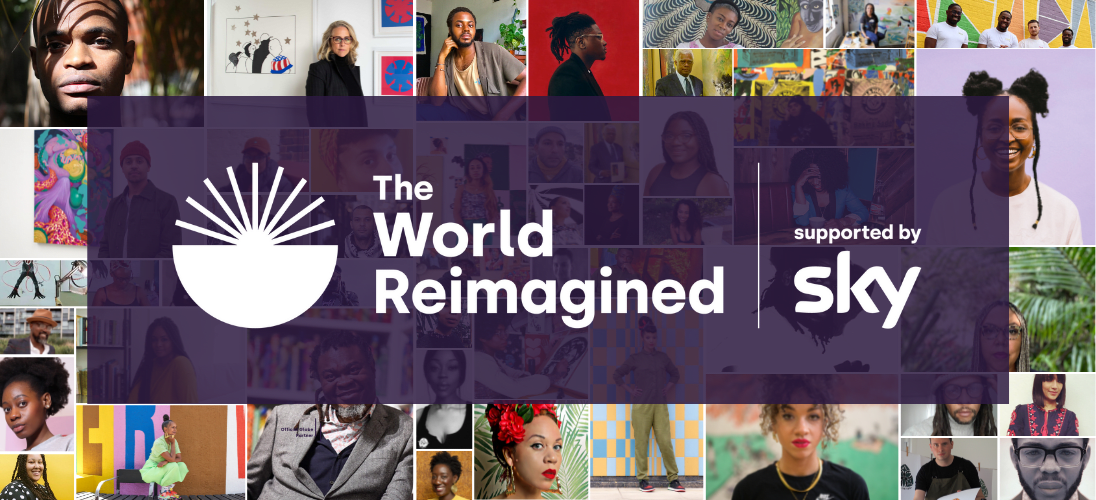 The World Reimagined
Sat 13 Aug – Mon 31 Oct 2022
The World Reimagined is a ground-breaking, UK art education project to transform how we understand the Transatlantic Trade in Enslaved Africans and its impact on all of us.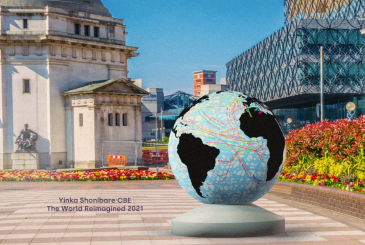 7 Cities. 2m+ people. 100 Artists. 250+ schools. 100+ Community Organisations.
The World Reimagined trails will see over 100 large globe structures in 7 cities across the UK (including Leeds), with sculptures created by artists to bring to life the reality and impact of the Transatlantic Trade in Enslaved Africans.
Where to see our Globe…
All artists will create globes responding to varying themes with the public invited to experience, discover and be inspired by art, as well as present the opportunity to be part of the discourse around racial justice and what it means to be British.
The Globe at the Merrion Centre will be located directly opposite Boots and close to the entrance to both Morrisons and Home Bargains and will explore the theme 'Stolen Legacy.'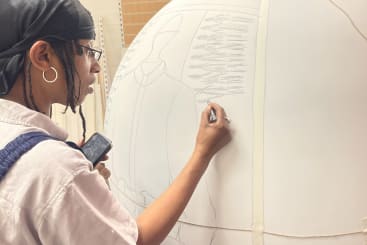 Meet the artist…
Marcia Brown is a multi-disciplinary artist & qualified teacher that graduated from Leeds Beckett University with a master's degree.
Her art seeks to explore the relationship between music & colour & the lost understanding & function of African artefacts/objects held in museums collections.