Opening Hours
Monday

07.00am – 11.00pm

Tuesday

07.00am – 11.00pm

Wednesday

07.00am – 11.00pm

Thursday

07.00am – 11.00pm

Friday

07.00am – 11.00pm

Saturday

07.00am – 11.00pm

Sunday

07.00am – 11.00pm
Monday: -
Tuesday: -
Wednesday: -
Thursday: -
Friday: -
Saturday: -
Sunday: -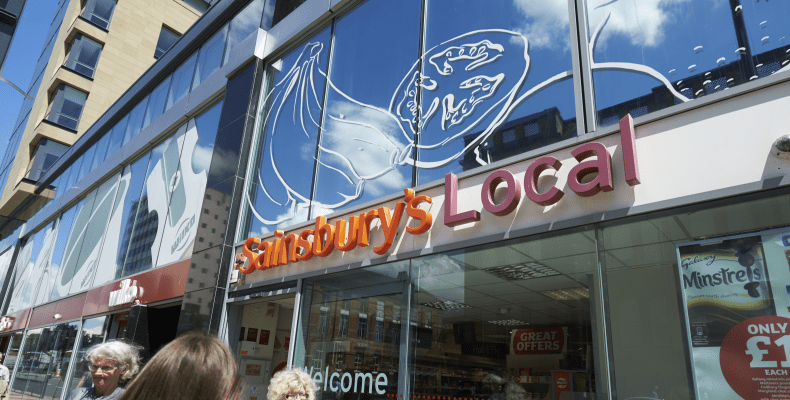 Sainsbury's, the high-street supermarket with over 1,000 stores across the UK, puts its customers at the heart of everything they do, whilst striving to deliver the best possible shopping experience, week in and week out.
Sainsbury's has a long heritage of providing their customers with great food at fair prices, but knowing that retailing is about more than just quality products and great service, they do so in a way that's also better for the animals, farmers, growers and workers involved.
The Sainsbury's in the Merrion Centre shows the same commitment to being the most trusted retailer, where people love to work and shop, aiming to make all of their customers' lives easier every day, by offering great quality and service at fair prices.