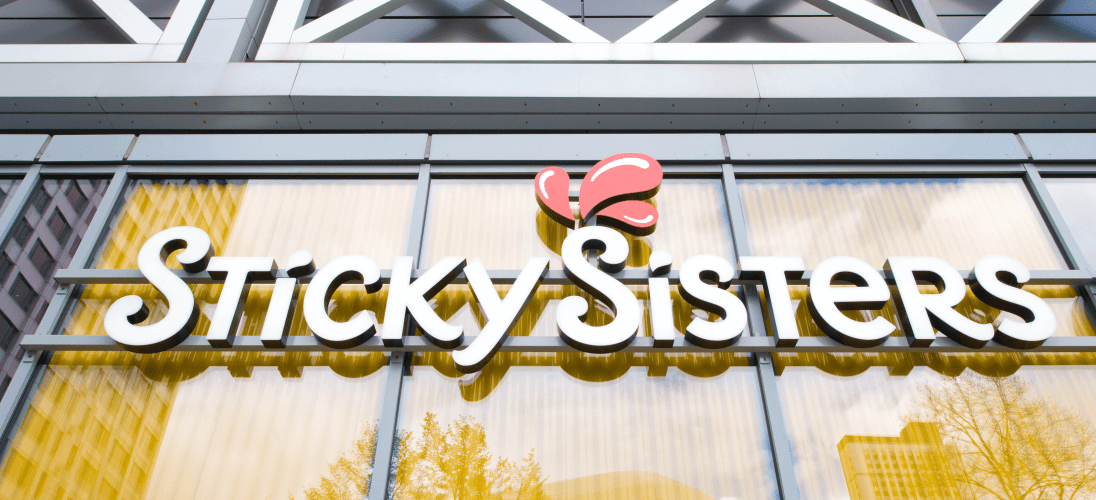 Sticky Sisters Opens New Restaurant at the Merrion Centre
Fri 28 Apr, 2017

Sticky Sisters, a new fast-casual dining chain, has opened a new restaurant today in the Merrion Centre in Leeds, the city's longest established shopping complex.
Sticky Sisters has 25 wonderful sauces to accompany its signature chicken wings and terrific wider menu for flavour adventurists to choose from.
The restaurant will offer dine-in and takeaway options to customers in its vibrant dining space, which will include a giant sauce wheel to help customers decide.
Salim Janmohamed, Managing Director at Sticky Sisters said "We're excited to open our Sticky Sisters restaurant and to share our fun and unique brand with Merrion Centre visitors. Our sauces are at the heart of our brand and we're looking forward to serving diners our diverse menu and helping them discover their favourites."
The brand is committed to quality produce, with all chicken served at the restaurant British Red Tractor certified and cooked fresh. Alongside its chicken dishes, the menu also includes vegetarian options, speciality milkshakes and alcohol.
Helen Green, Associate Director of Town Centre Securities, said: "We are excited to welcome Sticky Sisters to the centre. The ethos Sticky Sisters embodies fits perfectly with our mission to ensure that the restaurants we welcome into the centre not only offer great quality food, but also ensure our visitors have a wide variety of choice. We are thrilled to be the first location in Leeds for the franchise."
Sticky Sisters joins established retail and dining brands in the Merrion Centre in the heart of Leeds city centre. The restaurant will seat up to 38 diners, creating over 35 jobs, with potential for more as the brand continues to grow.