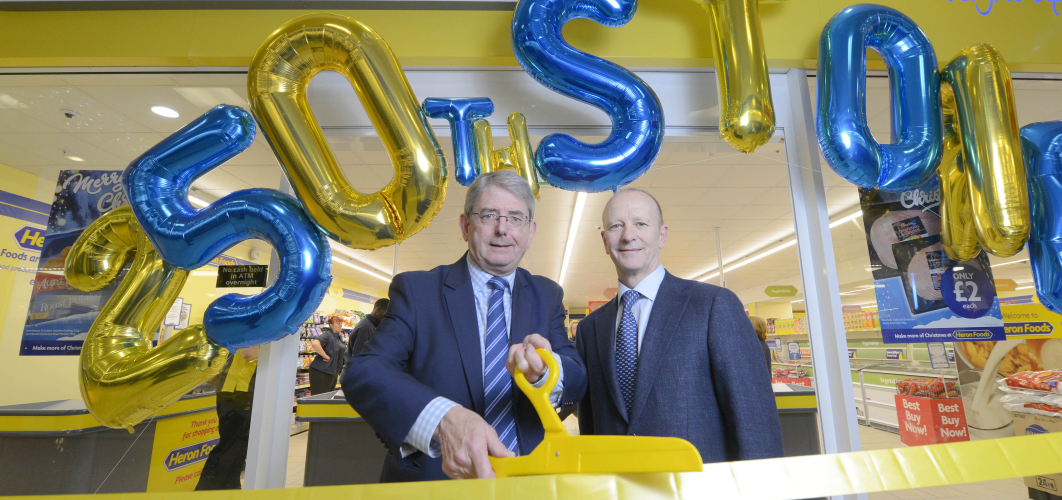 250th Heron Foods Store Opens In Merrion Centre
Thu 22 Dec, 2016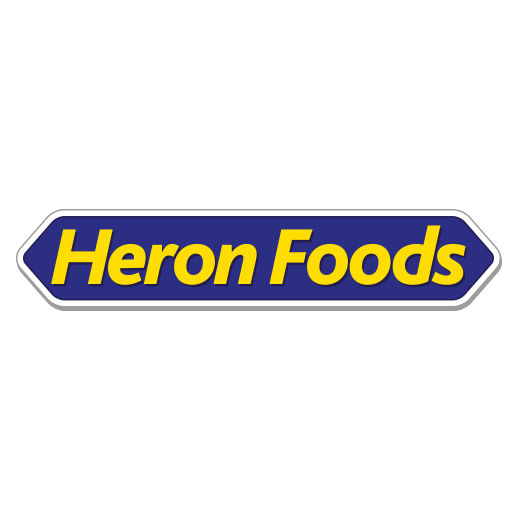 Leeds was the location for Heron Foods' last store opening of the year – an occasion made even more memorable as it marks their 250th store.
Based in the Merrion Centre, the new 3,000 sq. ft. store opened officially on Thursday, December 22, 2016 and has created 10 jobs for local people.
The special occasion was made even more memorable with the help of a three-piece jazz band, The Jazz Magicians.
In attendance at the event was Richard Lewis, Property Director of the Merrion Centre's owner, TCS, who gratefully accepted an invitation to attend the store opening and perform the ribbon cutting, alongside Heron Foods' Commercial Director, Mike Igoe.
Visitors to the store were able to browse the retailer's great range of frozen, chilled and grocery products, already a firm favourite with families, students and value-conscious consumers in the North of England and the Midlands.
Customers were also able to enter the Heron Foods' big prize draw, a free game taking place at the store, with the winners being drawn on New Year's Eve – Saturday, December 31, 2016. Those who enter will be in with a chance of winning one of 25 £10 Heron Foods shopping vouchers.
The Merrion Centre is home to over 100 great retailers and an array of busy, modern offices.
Heron Foods' Commercial Director, Mike Igoe, said: "We're feeling really positive about the creation of new jobs for people in Leeds and feedback on the new store has been great so far.
"To hit the milestone of 250 stores and continue year on year sales increases reflects the investment we've made in our infrastructure and estate portfolio."
"Richard Lewis, Property Director of TCS, the owner of the Merrion Centre, said: Heron Foods has proved very popular with customers across the North of England and Midlands, and we're delighted that they have chosen the Merrion Centre for their 250th store.
The centre is perfectly situated in the heart of the city, and it's fantastic that we have expanded our extensive list of exceptional retailers to further enhance our retail and leisure offering.
The arrival of Heron Foods represents another significant investment, and demonstrates the confidence retailers have in the Merrion Centre."