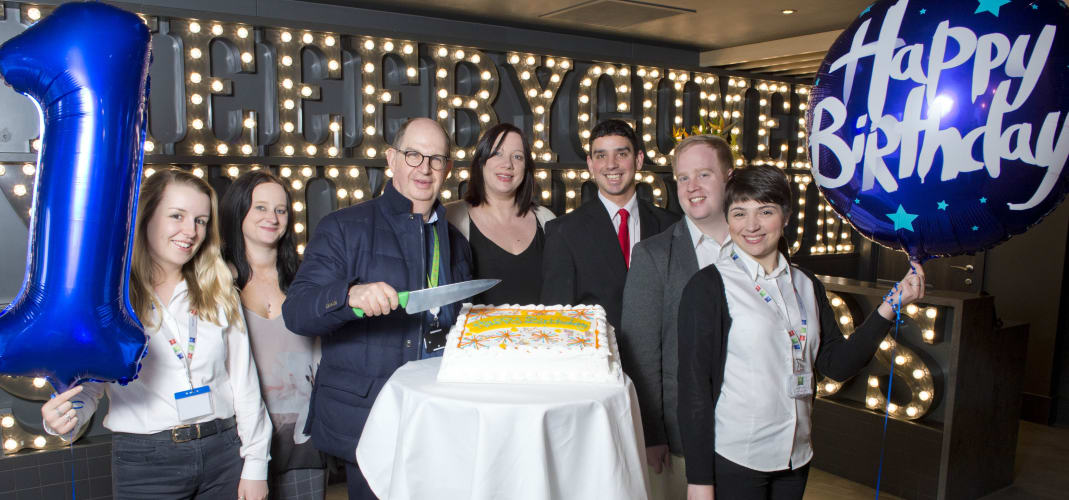 Ibis Styles Hotel Celebrates a Year of Success
Wed 18 Apr, 2018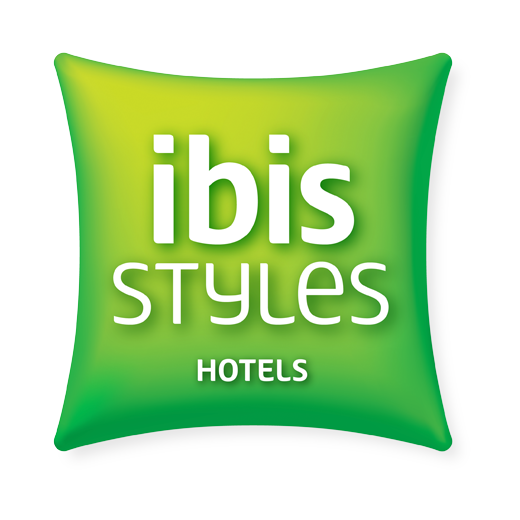 The ibis Styles Leeds City Centre Arena hotel opened its doors only 12 months ago and, in that time, has exceed expected visitor numbers and is ranking third in the entire ibis Styles portfolio of hotels in the UK.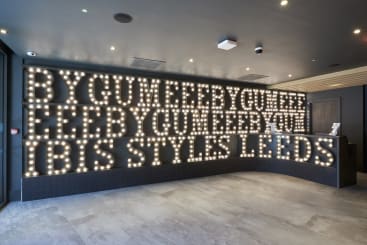 The 134-bedroomed hotel opened last April close to the centre's popular Arena Quarter and adjoined by Marco Pierre White's New York Italian restaurant and bar, the first the chef opened in his home town.
The hotel is quirky in design, with its Yorkshire location in mind and encompasses elements of industry, sport and culture throughout the property, from the reception area and guest relaxation spaces, through to the stylish bedrooms and bathrooms.
In the months since its opening, the hotel has welcomed more than 65,000 visitors which has exceeded expected numbers. It is also ranked third for guest satisfaction out of all ibis Styles hotels within the UK. Despite the short amount of time the hotel has been open, it has already broken into the top 10 of the most popular hotels in Leeds on Trip Advisor.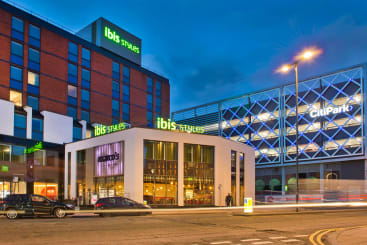 Its success means that the hotel will be looking to add to its existing number of employees in the coming months.
The hotel has proved popular since its opening with stars of Emmerdale, Coronation Street and Hollyoaks amongst the guests.
Its proximity to the First Direct Arena has meant the hotel has also welcomed the support crew for performers and artists including Bruno Mars.
Lisa Sutcliffe, General Manager for the Leeds ibis Styles hotel, said:

"We are incredibly proud of our performance in our first year of opening. Guest feedback has been really positive, and we've already won an award for guest satisfaction. Visitors have told us they love the quirky design of the hotel and the link to our Yorkshire Heritage that sets us apart from other hotels.
"I think our success is down to the combination of the team's focus on ensuring a real Yorkshire welcome for guests and our fantastic location, close to the arena and the busy Merrion Centre."
Edward Ziff, chairman and chief executive of Town Centre Securities, owners of the hotel said:

"We are thrilled at the success of the ibis Styles Leeds City Centre Arena hotel to date, and it has brought a new aspect to an area of Leeds that is growing in popularity, the Arena Quarter.

"Guests have specifically commented on how great it is to see the development of this area, and that the Arena and surrounding leisure outlets (including the hotel), have been a catalyst for change in what is such well-known and well-loved part of the city.

"We've seen fantastic visitor numbers since opening, and with tourist numbers for 2018 looking positive across the region, we expect these numbers to continue to rise as people choose to stay at the uniquely designed ibis Styles which incorporates strong links to our Yorkshire heritage."