Merrion Centre Teams Up with Jet2holidays and Althams Travel to Beat the January Blues
Wed 03 Jan, 2018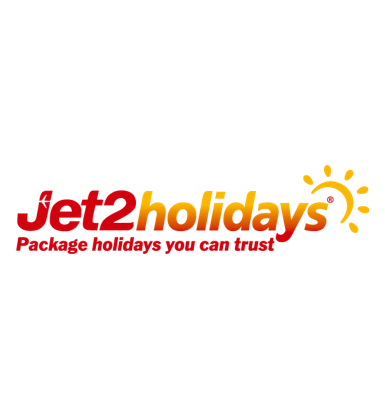 The city's longest established shopping centre is getting set to help visitors beat the post-Christmas blues by bringing a joint venture between Jet2holidays and Althams Travel into the mall.
Starting from Monday 15th January, the centre will welcome the package holiday specialists in the form of a pop-up shop, ready to help visitors book their summer breaks and combat the January blues. The pop-up shop will be located in the main mail until Saturday 20th January.
Following the festivities of December, Jet2holidays and Althams Travel will be giving away a series of prizes including family holidays and weekend getaways. They'll also be giving customers access to exclusive offers not available anywhere else.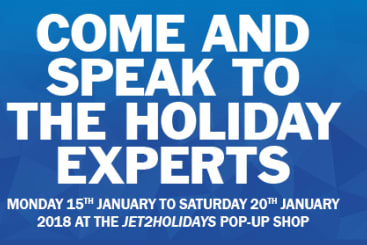 Craig Davidson, General Manager of Trade Sales for Jet2holidays, said: "We're looking forward to setting up shop in the Merrion Centre. We know January is the most popular month for booking holidays and is a time when people are looking to cheer themselves up, so we're putting smiles on their faces by making it easy for them to get their holiday booked. On top of that we're going to be giving away some amazing free holidays and getaways as well."
The holiday pop-up shop is the first new venture of 2018 for the Merrion Centre, following a year of successful events in 2017. The previous 12 months saw the centre bring a number of new temporary additions to the main mall; including a food festival and live music in association with the Black Music Festival.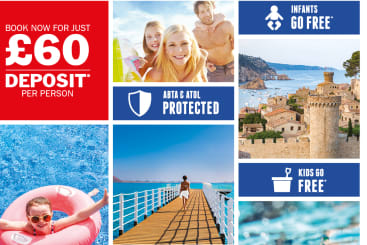 James Broughton, Head of Marketing & PR of Town Centre Securities, owner of the Merrion Centre, said: "We're hitting the ground running in 2018, continuing our mission to bring visitors some unique experience's to further complement our existing mix of shops, restaurants and leisure outlets. We are fortunate to have the space and growing footfall numbers in our mall to bring in a variety of pop ups that we ensure will add something unique to the centre. The Merrion Centre is the place where visitors can get everything they need, and in January we know the thing most of us want is a holiday to look forward to!"
The Jet2holidays and Althams Travel pop-up shop will be in the Merrion Centre from Monday 15th January until Saturday 20th January. More information can be found at merrioncentre.co.uk/events/jet2holidays