The Merrion Centre Celebrates Successful First "We Love Student Week"
Mon 02 Oct, 2017
The Merrion Centre recently ran its first week long "We Love Students" event whereby exclusive discounts for shops, cafes, bars, restaurants and many more were available to students.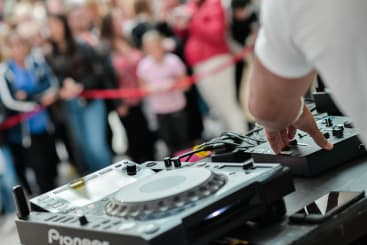 The grand finale of the week was an in-centre visit from TV personality Kem Cetinay, which saw thousands of people come to the centre to join a DJ for an afternoon of student offers, games, music and prizes (including private meet and greets with the Love Island 2017 winner himself).
James Broughton, Head of Marketing & PR for Town Centre Securities (owners of the Merrion Centre) said,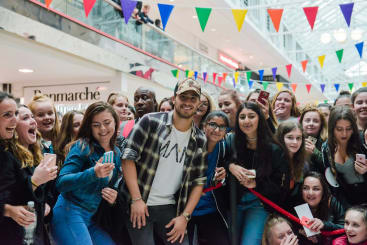 "We loved welcoming lots of students to the centre for our first ever "We Love Students" promotion.
Due to our great location near the universities, it was fantastic to see so many individuals packing the main mall and taking advantage of our exclusive tenant offers.
After receiving great feedback from visitors, we will be looking to build on our "We Love Students" activity in 2018."