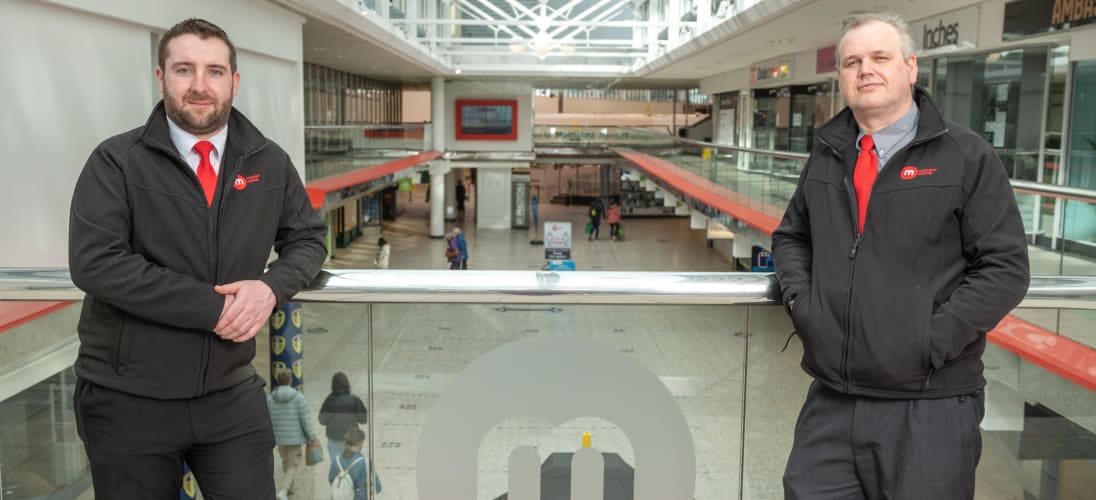 AM Services Award for Merrion Centre Security Team
Fri 07 May, 2021
The Merrion Centre Security team have been awarded 'Team of the Month' by national facilities management company, AM Services.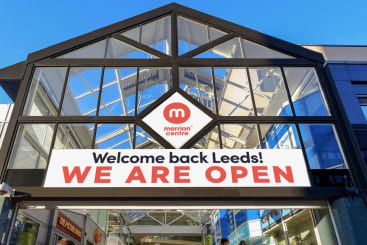 Ensuring a smooth visit for all…
The team have been rewarded for consistently maintaining a high delivery of service throughout the pandemic & ensuring the Merrion Centre remained a safe, welcoming place to shop.
Despite various challenges, AM Services chose to acknowledge the hard work delivered whilst applying the company's 'one team, one goal' & the exemplary behaviours demonstrated by colleagues on-site.
Stephanie McCann, Operations Manager for the Merrion Centre said,

"As we remained open throughout the pandemic, the whole team excelled as we continually adapted to ensure customers felt safe & confident to the new regulations in place.

We are thrilled that they have been recognised for their hard work, & thank each and every one at AM Services for their ongoing support".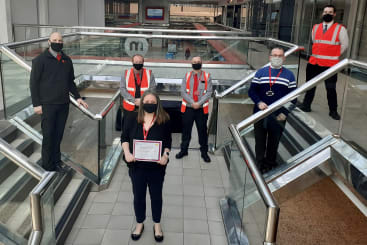 Congratulations from Team Merrion…
The Merrion Centre Management Team would like to express their thanks & congratulations to:
Bailey Wright, Cassie Kimberlin, Chloe Shearn, Craig Carlton, Dave Wisdom, Gary Turner, Jay Spencer, Lee Miller, Roger Binks, Royston Meredith, Samuel Hague, Steve Baranyi, Paul Griffiths & Michael O'Connor.