Story time with Bing
Thu 11 Apr – Thu 11 Apr 2019
This Easter half term at the Merrion Centre is most definitely "a Bing thing" as we welcome CBeebies favourite bunny for FREE story time sessions!
Bing will be joined by a narrator for story telling in our garden on the main mall at intervals throughout the day, so make sure you bring your little Bingsters for an afternoon of fun at the Merrion Centre!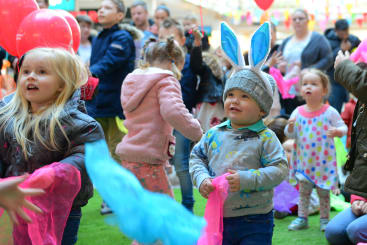 FREE STORY TIME SESSIONS:
11:30hrs
12:30hrs
13:30hrs
14:30hrs
15:30hrs
To register your interest in our Bing event please visit our Facebook event page.
Please note: This is a free turn up and enjoy event. We are unable to guarantee private meetings with Bing and children must be accompanied by an adult at all times throughout the sessions.
© 2019 ACAMAR FILMS LTD.