Opening Hours
Monday

04.00pm – 10.30pm

Tuesday

04.00pm – 10.30pm

Wednesday

04.00pm – 10.30pm

Thursday

04.00pm – 10.30pm

Friday

12.00pm – 10.30pm

Saturday

12.00pm – 10.30pm

Sunday

12.00pm – 10.00pm
Monday: -
Tuesday: -
Wednesday: -
Thursday: -
Friday: -
Saturday: -
Sunday: -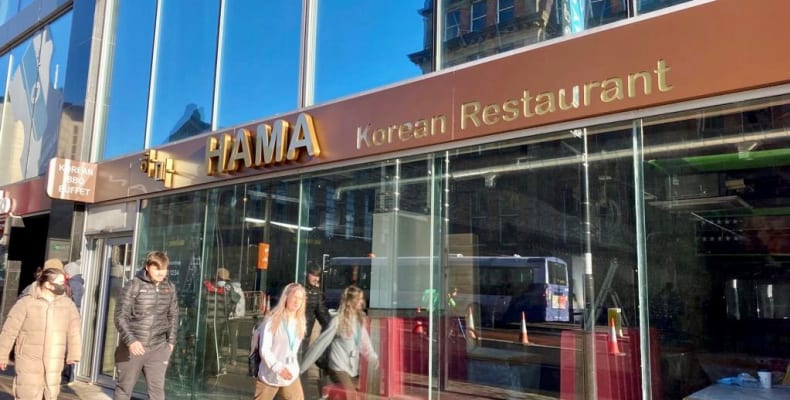 ALL

YOU

CAN

EAT

KOREAN

LIVE

BBQ

IN

THE

HEART

OF

LEEDS

ARENA

QUARTER
Welcome to Hama…a Korean family-run restaurant on Woodhouse Lane!
Hama, which has successfully operated popular contemporary sister venue, Yokohama Korean Restaurant on Roundhay Road in Leeds, opened a brand new, flagship 100 seater venue in Leeds city centre in April 2022!.
All you can eat

BBQ

buffet
The restaurant serves authentic, traditional Korean food with an all you can eat BBQ buffet and over 30 additional dishes.
Fresh produce including chicken, beef, pork, fish and lamb can be grilled on your very own table top grill, meaning you can enjoy your meal cooked exactly how you like it!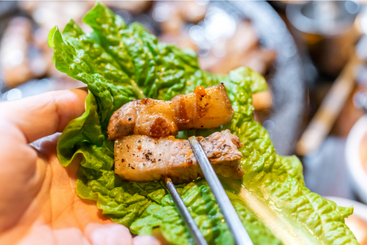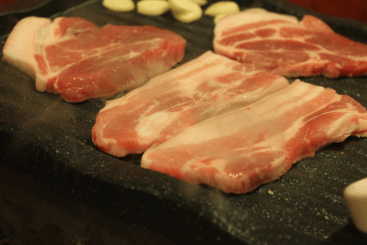 In addition, salads, sushi (the chicken katsu is highly recommended!) and a variety of hot and cold dishes will add to your korean feast!
Pricing:
With BBQ (full menu): £28
Without BBQ: £22
Age 3-10: £1 per age (eg 7 year old pays £7)
Please note:

There is no need to book at Hama… simply walk in and enjoy!