Opening Hours
Monday

09.00am – 07.00pm

Tuesday

09.00am – 07.00pm

Wednesday

09.00am – 07.00pm

Thursday

09.00am – 07.00pm

Friday

09.00am – 07.00pm

Saturday

09.00am – 06.00pm

Sunday

Closed Today
Monday: -
Tuesday: -
Wednesday: -
Thursday: -
Friday: -
Saturday: -
Sunday: -
JR's Gentlemen's Barbershop – a traditional Barbershop with a Middle Eastern twist…
SHARP CUTS, WET SHAVES, NO NONSENSE PRICES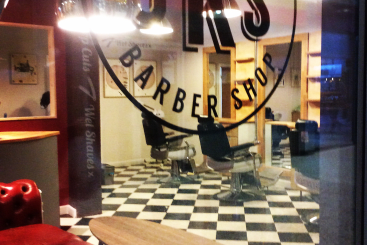 JR trained to cut and style hair in Beirut. He then moved to Damascus where he picked up the fine art of wet shaves and facials.
He has worked in salons and barber shops in the UK and has now combined all his skills and experience in our fabulous establishment in the Merrion Centre, Leeds.
For that special occasion. If you want something ultra fresh, JR has combined his skills to offer 2 rather lush treatments: Wash, cut and Wet Shave (40 mins – £25) and our Turkish Hot Towel, Shave & Facial (60mins – £35).
Watch out for our acoustic barbershop sessions! We love creating a good atmosphere. Want to have a shape up whilst listening to some of the best local talent, check our Facebook page for future acoustic sessions!