Opening Hours
Monday

09.00am – 07.00pm

Tuesday

09.00am – 07.00pm

Wednesday

09.00am – 07.00pm

Thursday

09.00am – 07.00pm

Friday

09.00am – 07.00pm

Saturday

09.00am – 07.00pm

Sunday

11.00am – 05.00pm
Monday: -
Tuesday: -
Wednesday: -
Thursday: -
Friday: -
Saturday: -
Sunday: -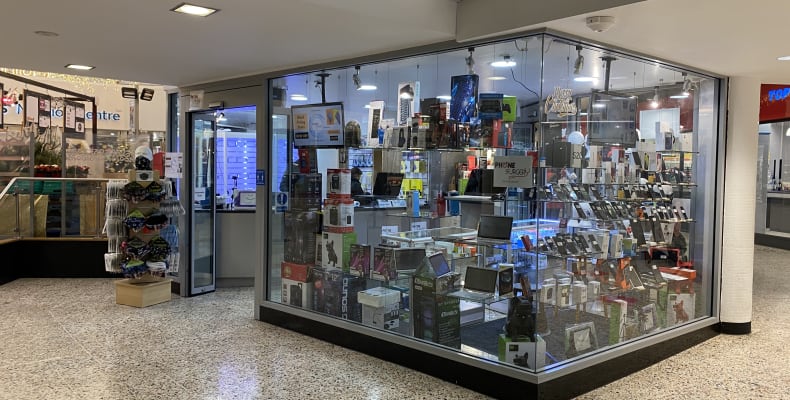 Fast & reliable, The Phone Surgery buy, sell or part exchange any technology (including phones and tablets) as well as selling a range of quality, fashionable face coverings.
Technology woes getting you down? No need to throw your laptop, mobile or console out the window, because the Merrion Centre has its own indie full of gadget gurus!
The Phone Surgery is your one-stop-shop for all sorts of tech accessories, from controllers to cables, but where they really excel is their top-notch repair work. Got a problem, but not sure where to start? They'll not only sort it!
Visit the friendly team in their store on the main mall who will are able to assist with…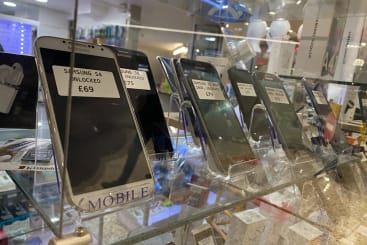 REPAIR…
All Phones, Tablets, Consoles Repair, Macbook Repair, Broken/Cracked Back Glass Repair, Cracked LCD Screen Repairs, Charging Problems, Phone Unlocking, Laptop Repairs, Screens, Broken or Damaged Hinges, Software Issues, Data Recovery, Data Transfer, No Power, Dead Laptop, Liquid Damages, Speaker Problems, Microphone Repairs
TRADING…
In addition, they BUY & SELL both NEW & USED phones, laptops, tablets and games consoles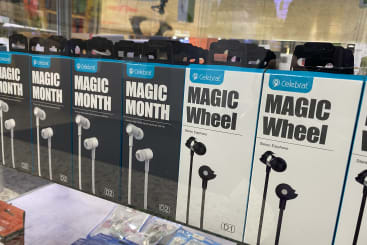 ACCESSORIES…
Macbook Cases, Laptop Bags, All Phone & Tablet Bookcases, Gel Cases, Screen Protectors, All Phones USB charging cables, USB & Type C Plugs, UK Tourist Adapters, Wired & Wireless headphones, OTG Connectors, HDMI Cables, Ethernet Cables, Wired & Wireless Mouse & Keyboards, Car Chargers, Universal Car Holders, USB Sticks, Memory Cards, Selfie Sticks, LED Strip Lights, Portable Bluetooth Speakers, Power Banks & Game Consoles Controllers