Opening Hours
Monday

Open 24 Hours
09.00am – 05.00pm
Closed Today

Tuesday

Open 24 Hours
09.00am – 05.00pm
Closed Today

Wednesday

Open 24 Hours
09.00am – 05.00pm
Closed Today

Thursday

Open 24 Hours
09.00am – 05.00pm
Closed Today

Friday

Open 24 Hours
09.00am – 05.00pm
Closed Today

Saturday

Open 24 Hours
09.00am – 05.00pm
Closed Today

Sunday

Open 24 Hours
11.00am – 05.00pm
Closed Today
Monday: -
Tuesday: -
Wednesday: -
Thursday: -
Friday: -
Saturday: -
Sunday: -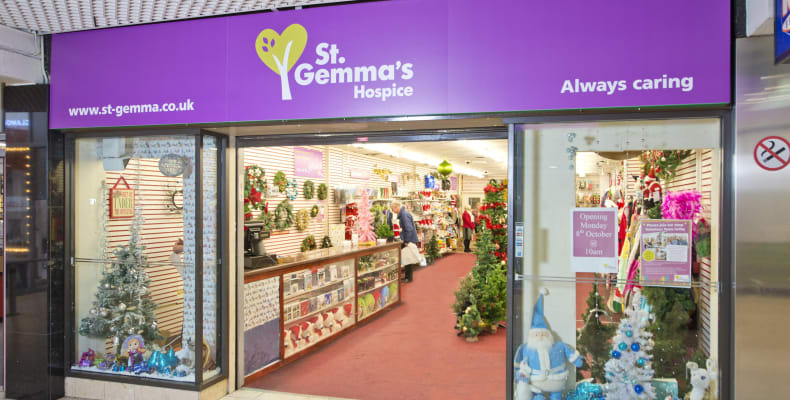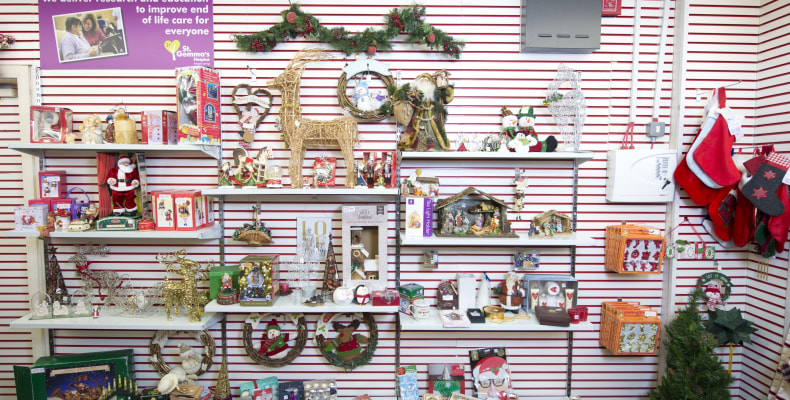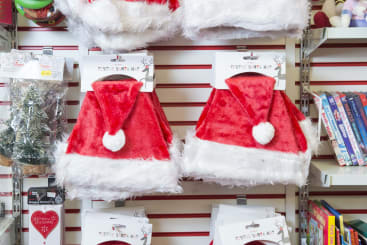 The temporary pop-up St Gemma's Christmas shop opened on 8 October 2018 and will trade until Christmas Eve.
The pop-up shop, which supports the vital work of St Gemma's Hospice, sells a whole range of festive goods; both quality donated items and brand-new stock, whilst offering an innovative range of St Gemma's Christmas cards, gifts and accessories.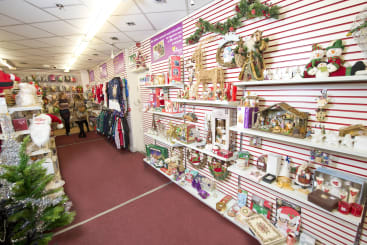 The store will close for Christmas and will re-open in 2019 as a fully refurbished premium St Gemma's charity shop, selling its usual quality items including: ladieswear, children's clothing, toys, accessories, books, gifts and bric-a-brac.
As usual, every penny raised in-store will benefit the amazing care provided by St Gemma's Hospice, both in the Hospice building and out across the Leeds community.