Opening Hours
Monday

07.30am – 06.00pm

Tuesday

07.30am – 06.00pm

Wednesday

07.30am – 06.00pm

Thursday

07.30am – 06.00pm

Friday

07.30am – 06.00pm

Saturday

07.30am – 06.00pm

Sunday

10.00am – 06.00pm
Monday: -
Tuesday: -
Wednesday: -
Thursday: -
Friday: -
Saturday: -
Sunday: -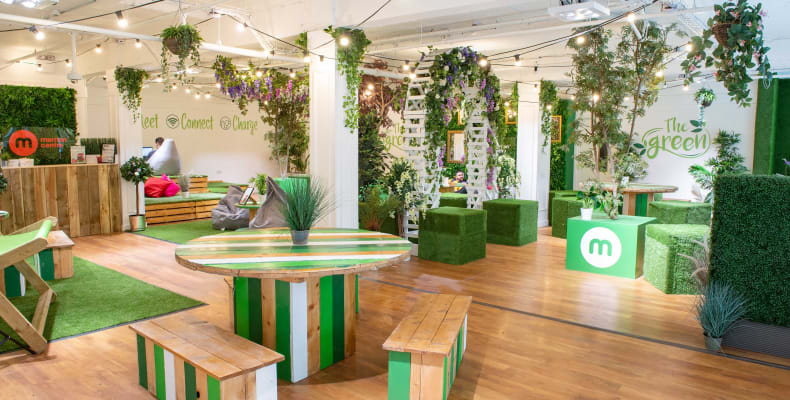 INTRODUCING

… 'The Green' at the Merrion Centre!
PLEASE ADHERE TO SOCIAL DISTANCING GUIDELINES WHEN USING 'THE GREEN'
Are you looking for a FREE SPACE to 'Meet, Connect and Charge'?
Our brand-new garden setting offers an unique, contemporary space in a relaxed environment for you to work, chill out or simply 'Meet' with friends*.
Whilst in 'The Green' you can 'Connect' to our WiFi, get plugged in and 'Charge' your electrical items or simply take some time for yourself and enjoy our chill-out area… for FREE!
*Please adhere to social distancing guidelines in The Green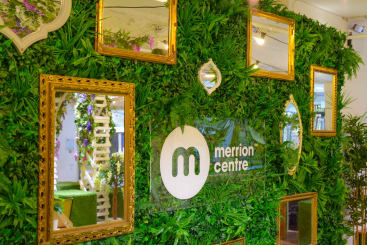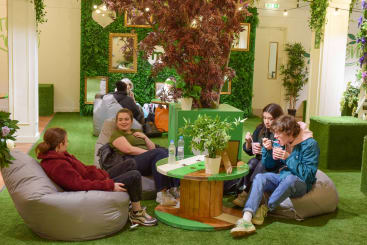 Graze On 'The Green'…
Looking for somewhere to eat or drink in Leeds?
You are more than welcome to visit one of the many food and drink hot spots and head to 'The Green' to enjoy your lunch or coffee break with us.
In addition, we will be welcoming a variety of rotating Pop-Up activities in this unique space in the heart of the city… for details visit our EVENTS PAGE
Join Us On 'The Green'…
We're looking for partners to bring something new to 'The Green'… this could be food, drink or a unique experience! To express your interest please contact:
Charles Newman
Associate Director
Town Centre Securities
charles.newman@tcs-plc.co.uk
Tel: 0113 222 1232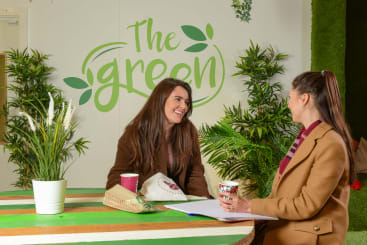 You can find 'The Green' inside the Merrion Centre adjacent to the cash points (opposite Greggs).
To read the full Terms & Conditions for use of 'The Green' CLICK HERE