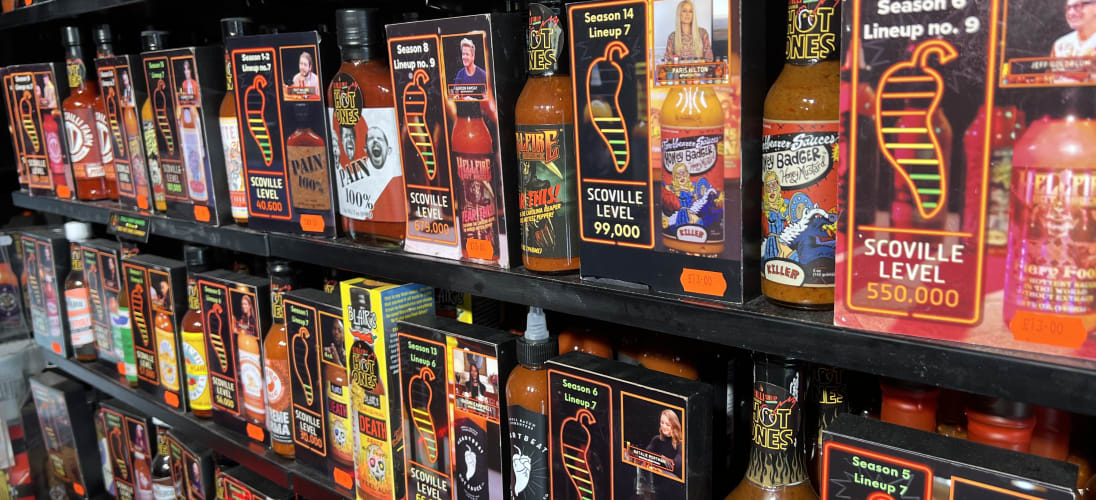 Things Heat Up As Unique Chilli-Shop Commits to Leeds
Mon 11 Apr, 2022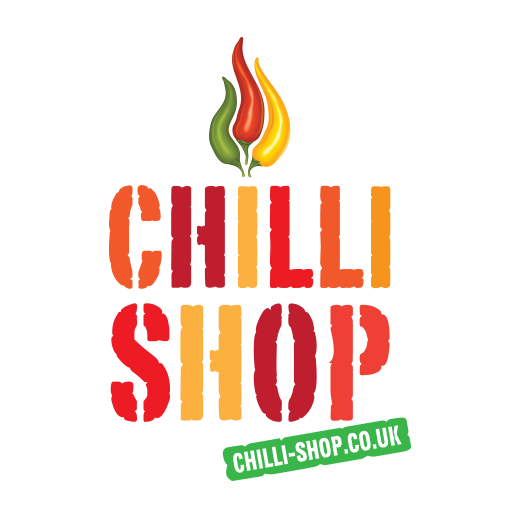 Following the recent success of a new product range, Leeds only store dedicated to all things hot, the 'Chilli-Shop has committed to remaining in its quirky store for the next 5 years.
December 2021 saw the Chilli-Shop, located outside the Merrion Centre on Merrion Street, becoming one of the stockists of the largest featured collection of infamous specialist sauces as seen in the cult YouTube show, Hot Ones, in Europe.
The success of this growing range, which all come with a handy 'collectors card' stating Season, Lineup and Heat, coupled with additional extensive product lines has secured the Chilli-Shops place on the high street as a unique independent that continues to flourish!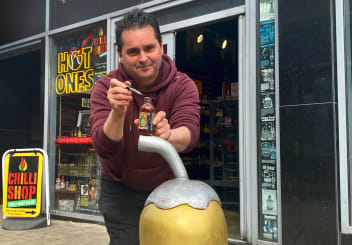 Turning Up The Heat On Merrion Street!
Frank Jay, Founder of the Chilli-Shop said:
"As a small independent business owner we have continued to adapt our offering around the ever-changing retail landscape. As pandemic restrictions started to lift, it was fantastic to once again see people wanting to touch and taste our spicy sauces in person and experience just what the Chilli-Shop has to offer.
"The Hot Ones featured sauces are proving a real hit – and we can't wait to introduce lots of new customers to the Chilli-Shop over the next 5 years and beyond!"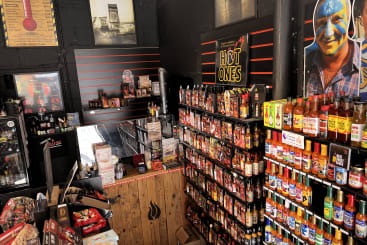 Esme Briggs, Graduate Asset Manager for Town Centre Securities PLC, owners of the Merrion Centre said:
"We are proud of the diverse mix of independent operators at the Merrion Centre and are pleased to see shops like the Chilli-Shop continue to thrive and subsequently commit to remaining part of the Merrion Centre family.
"Our unique location, coupled with the abundance of new student accommodation on our doorstep is cementing the Merrion Centre as one of the places to shop, eat, drink and be Merrion in the heart of the city's Arena Quarter."