Opening Hours
Monday

10.00am – 06.00pm

Tuesday

10.00am – 06.00pm

Wednesday

10.00am – 06.00pm

Thursday

10.00am – 06.00pm

Friday

10.00am – 06.00pm

Saturday

10.00am – 06.00pm

Sunday

11.00am – 05.00pm
Monday: -
Tuesday: -
Wednesday: -
Thursday: -
Friday: -
Saturday: -
Sunday: -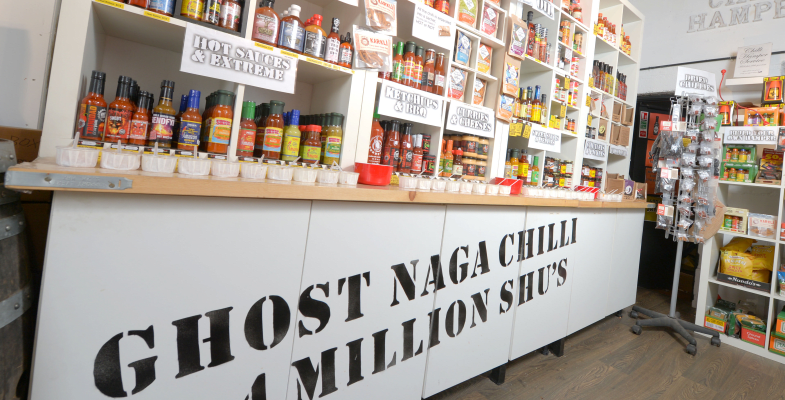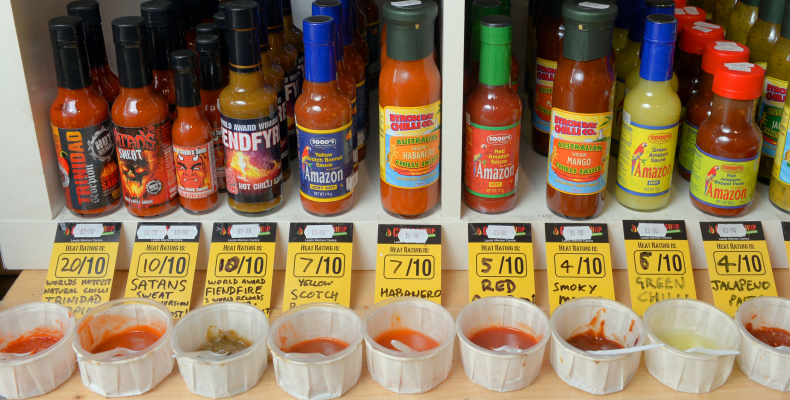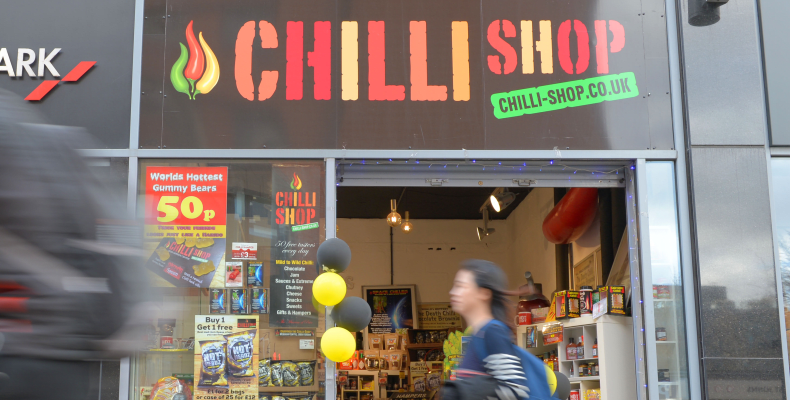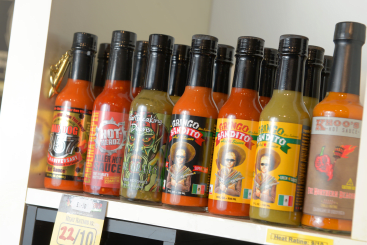 As featured on ITV's This Morning, the Chilli-Shop offers customers a unique sensory experience (and is a fantastic alternative gift shop!).
With plenty of opportunities to test the strength of their taste buds with free tasters, all heat rated, or take on a dare devil spicy challenge.
Everything there has that chilli twist, from jams, chutney, chocolate, ketchups, dried chillies, honey and even liquid chilli cheeses. It also boasts the newly crowned, hottest chilli sauces in the world; Trinidad Scorpion and Carolina Reaper.
Best of all, for only 50p, a naughty pack of the worlds hottest gummy bears to trick your friends!!