Opening Hours
Monday

10.00am – 06.00pm

Tuesday

10.00am – 06.00pm

Wednesday

10.00am – 06.00pm

Thursday

10.00am – 06.00pm

Friday

10.00am – 06.00pm

Saturday

10.00am – 06.00pm

Sunday

11.00am – 05.00pm
Monday: -
Tuesday: -
Wednesday: -
Thursday: -
Friday: -
Saturday: -
Sunday: -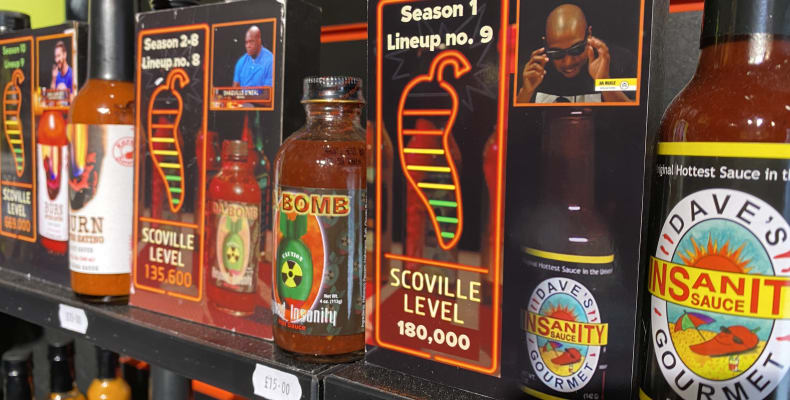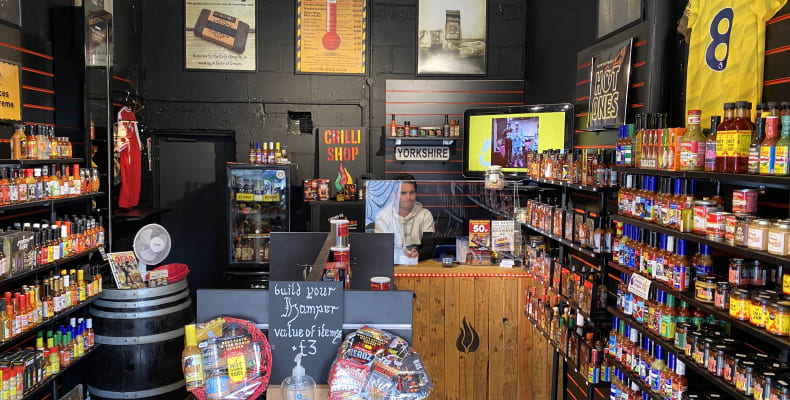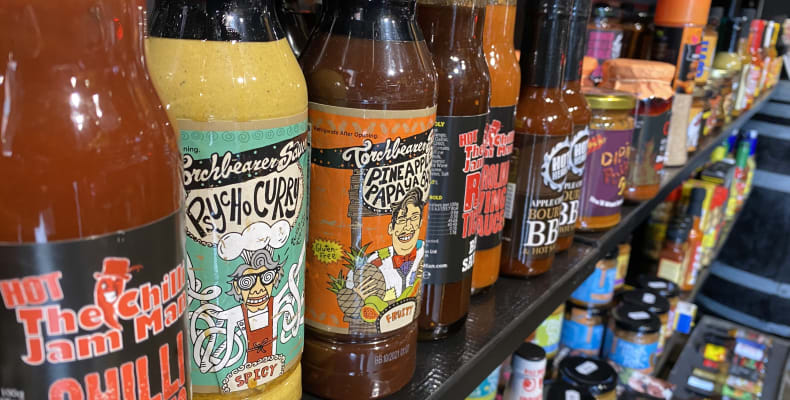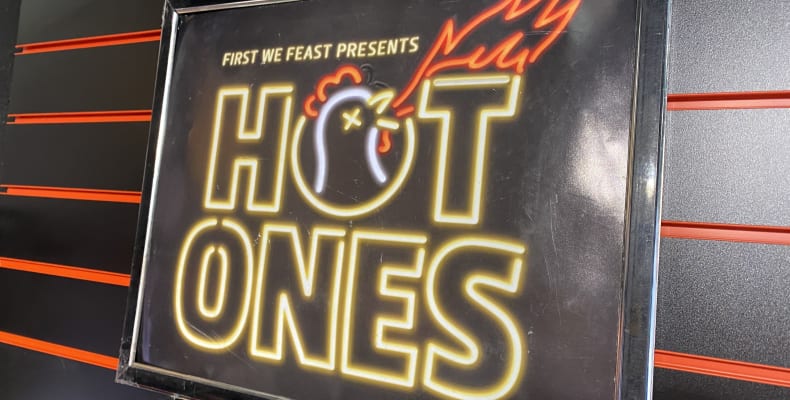 As featured on ITV's This Morning, the 1st and only REAL Chilli-Shop offers customers a unique sensory experience (and is a fantastic alternative gift shop!).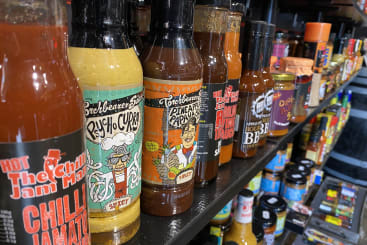 If you've got a head for heat and are ready to spice up your life, the Chilli Shop celebrates all things HOT and sells everything from hot sauces to jams, chilli plants to humorous gifts.
There's plenty of opportunity to test the strength of your taste buds with FREE heat rated tasters available, or why take on a dare devil spicy challenge!? We're sure a trip to this unique shop will be a memorable one!?
Boasting the hottest chilli sauces in the world (the Trinidad Scorpion and Carolina Reaper)
PLUS

offering 51 sauces featured on cult YouTube show 'Hot Ones' … dare you brave the heat of The Chilli Shop!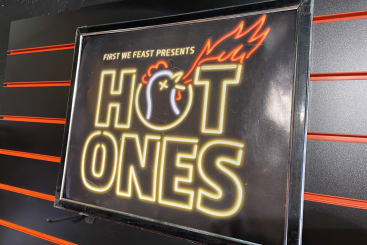 This hidden gem also offers bespoke products too… why not treat the 'hot stuff' in your life to a handpicked hot hamper and pick your own selection of spicy items on offer including:
Jam's, Chutney's, Chocolate, Ketchup's, Dried Chilli's, Honey or even Liquid Chilli Cheeses!
Best of all, why not trick your friends with a naughty pack of the worlds hottest gummy bears!!
If you're a fan of BAFTA Nominee Big Zuu's TV programme "Big Zuu's Big Eats" then you'll know that he's also a recording artist and food lover!
The Chilli Shop stocks his famous Barbeque Sauce which he describes as "The flavour of Love".
WIth Chipotle, Smoked Paprika and Scotch Bonnet Chillies you know this sauce will be a good all rounder!
For more information or to contact the store visit their FACEBOOK PAGE HERE