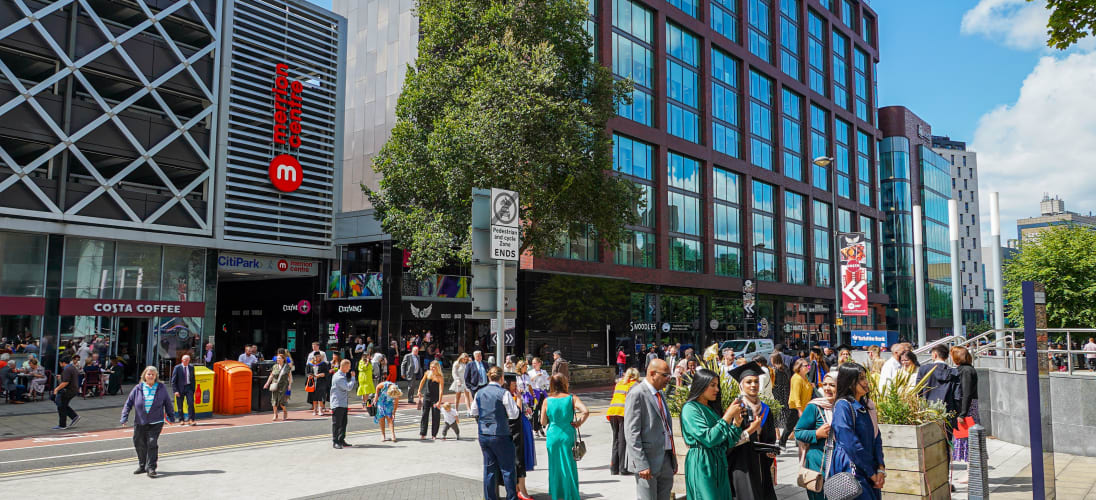 Record Student Footfall At The Merrion Centre
Tue 10 Oct, 2023
The Merrion Centre, nestled in the vibrant Arena Quarter of Leeds, is celebrating an exceptional surge in student footfall with over 200,000 visitors flocking through its doors in just one week.
To support its highest influx of students since 2020, a new Shopping Guide has been launched to guide those studying in the city to shop, eat, drink and access discounts and bargains across the centre.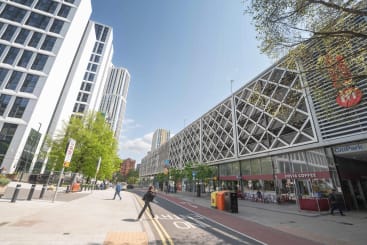 Ever changing surroundings….
With circa 7,000 apartments within the local vicinity and a further circa 5,500 on-site or in the pipeline, the Merrion Centre has recently enjoyed an average weekly uplift of 37% YOY in weekly shoppers since the start of the new academic term.
The new Shopping Guide signposts students to everything from essential shopping, music and entertainment, sustainable retail and unique 'Indies' to hair and beauty, fitness and international cuisine with many discounts up to 30% off also available.
In addition, the centres recent giant adult ball pool competition attracted hundreds of students during Freshers Week eager to 'dive in and win' with many prizes and offers up for grabs courtesy of the mix of shops, restaurants, bars and entertainment venues across the Merrion Centre scheme.
The place in Leeds to shop, eat, drink & be Merrion….
Current entertainment occupiers including K-Kube, the new premium karaoke bar, Drift Stop drift karting, popular clubs PRYZM and the Key Club as well as Tenpin bowling alley, have all also seen rises in visitor numbers since Leeds welcomed back to its student fraternity.
James Broughton, Head of Marketing Communications for Town Centre Securities PLC, owners of the Merrion Centre said:

"Every year we create bigger and better initiatives to welcome new and returning students back to the city and it's fantastic to see such positive numbers returning to the Merrion Centre.

"The Merrion Centre has been part of the city's landscape for over 55 years and we are thrilled to see tenants participate in our various campaigns to ensure our visitors continue to shop, eat, drink and be Merrion throughout the year."