Are you a local choir group, artist or busker?
We'd love to speak to you about bringing the Merrion Centre to life with music!
The Merrion Centre has been an iconic part of Leeds' music history for over 55 years, hosting legendary acts like The Clash, Madness, and even a budding U2.
We take pride in our longstanding connection to the vibrant Leeds music scene, and we're excited to write the next chapter with your help.
'Fill Merrion With Music' is a celebration of Leeds' rich musical heritage and a platform for local musical artists, schools, choirs, and bands as we invite you into the Centre to share your talent with the wider community in Leeds.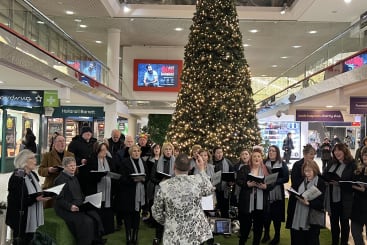 Who we are looking for:
Solo Artists: If you're a talented solo artist who can captivate a crowd with your melodies, we want to provide you with a platform to showcase your skills and connect with an engaged audience.
Choirs: The power of harmonious voices can uplift spirits and bring people together. Whether you're a traditional choir or an a cappella group, we'd love to hear your beautiful tunes echo through the Centre.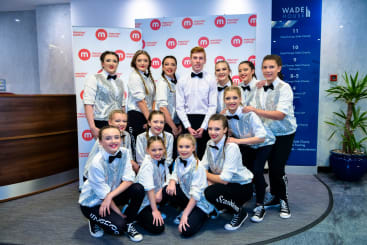 Local Schools: Young talent deserves recognition, and we're eager to partner with local schools to showcase the incredible musical abilities of our future stars. Whether it's a school band, orchestra, or choir, we want to provide a stage for your students to shine.
Bands: From rock to jazz, funk to indie, Leeds has a thriving band scene. If you're part of a band with a unique sound and a passion for live performances, our stage is ready for you to rock the Merrion Centre.
Community Connection: We believe that music has the power to bring people together. By hosting a diverse range of musical performances, we aim to foster a sense of community among our shoppers and create shared moments of joy.
Supporting Local Talent: Leeds is a city bursting with musical talent, and we want to provide a stage for local artists to shine. Whether you're a seasoned performer or just starting your musical journey, we're here to support and showcase your unique skills.
Enriching the Shopping Experience: Shopping isn't just about purchasing goods; it's about creating memorable experiences. By infusing music into our retail environment, we enhance the Merrion Centre's atmosphere and make it a destination where shoppers can enjoy not only great products but also great music.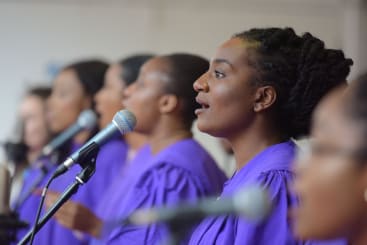 How To Take Part:
Whether you want to set up a pop-up performance, collaborate on a special event, or even hold a music workshop, we're open to creative ideas!
Getting involved in 'Fill Merrion With Music' is easy! Simply email marketing@merrioncentre.co.uk to express your interest and if you'd like to participate!
Get Involved and let's write the next chapter in Leeds' musical story!