Opening Hours
Monday

09.30am – 05.30pm

Tuesday

09.30am – 05.30pm

Wednesday

09.30am – 05.30pm

Thursday

09.30am – 05.30pm

Friday

09.00am – 05.30pm

Saturday

09.00am – 05.30pm

Sunday

11.00am – 05.00pm
Monday: -
Tuesday: -
Wednesday: -
Thursday: -
Friday: -
Saturday: -
Sunday: -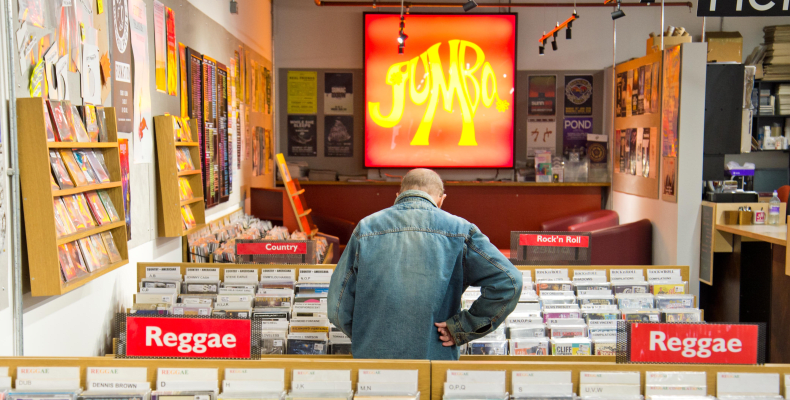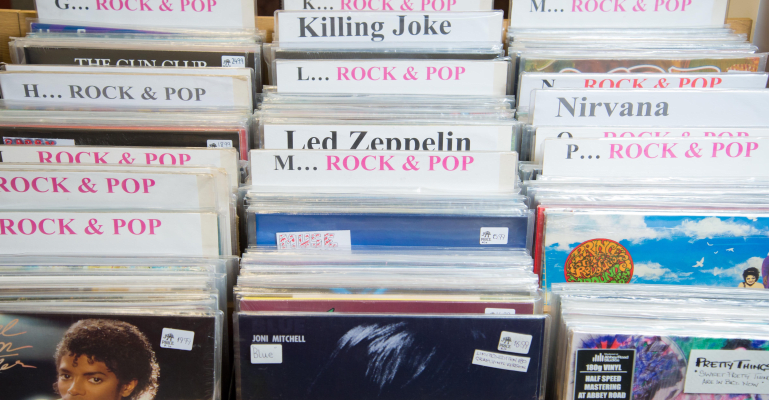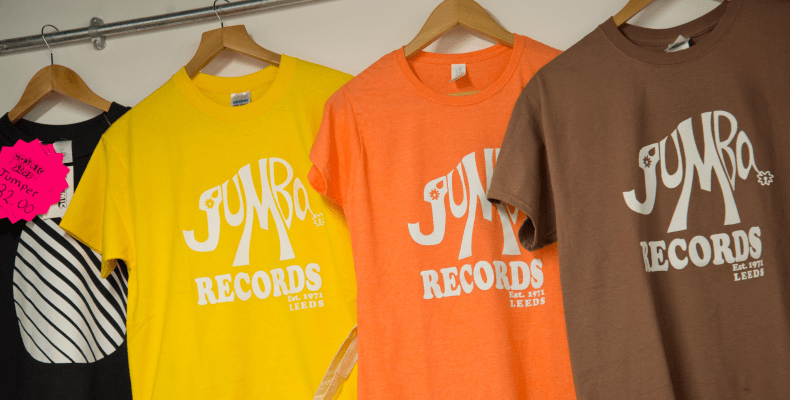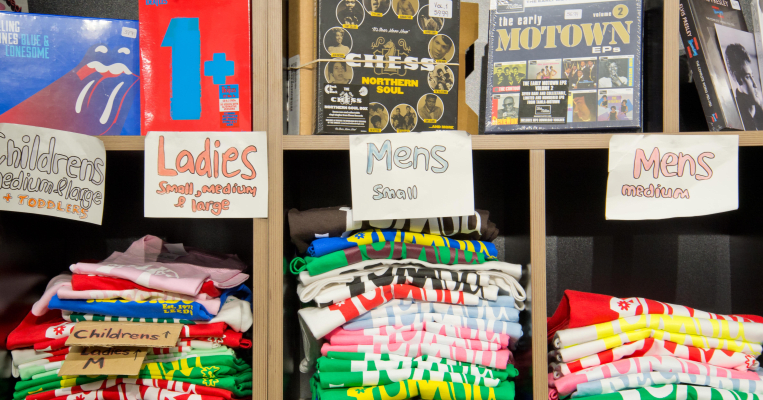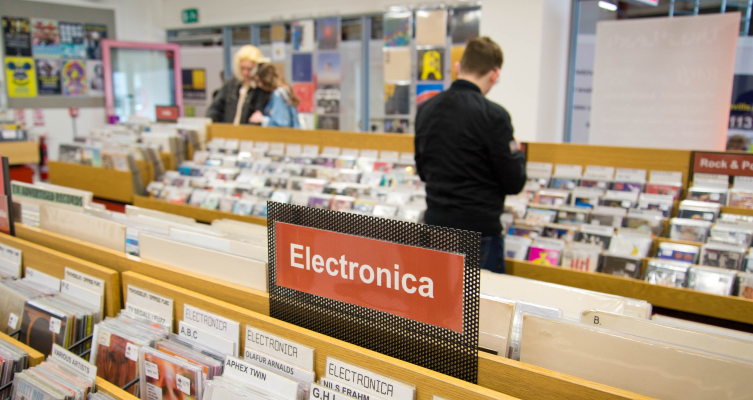 Jumbo Records are a proudly independent record shop situated on the Wade Lane mall selling CDs, vinyl, tickets to a wide variety of local music venues and much more.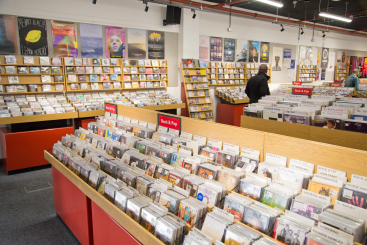 They are fiercely committed to the region's music scene, continuing to offer a point where promoters and customers alike benefit from our involvement in local live music, as well as providing a place for local musicians to have their home-produced CDs and records on sale to the public.
Every week they introduce new releases and re-issues across all genres of music, as well as maintaining a deep and varied back catalogue.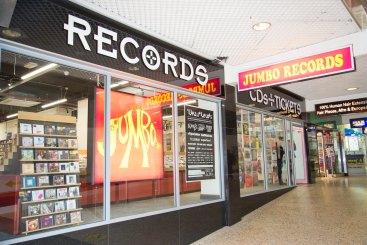 With a passion for Yorkshire's burgeoning live music scene, selling tickets for up to 500 gigs in approximately 80 local venues in Leeds, Wakefield, Sheffield, York and the surrounding areas.
For those with a passion for vinyl and music… a visit to Jumbo Records on the Wade Lane mall will be a real treat (just give yourself enough time to browse their extensive range!)