Opening Hours
Monday

07.00am – 06.00pm

Tuesday

07.00am – 06.00pm

Wednesday

07.00am – 06.00pm

Thursday

07.00am – 06.00pm

Friday

07.00am – 06.00pm

Saturday

07.00am – 06.00pm

Sunday

10.30am – 04.30pm
Monday: -
Tuesday: -
Wednesday: -
Thursday: -
Friday: -
Saturday: -
Sunday: -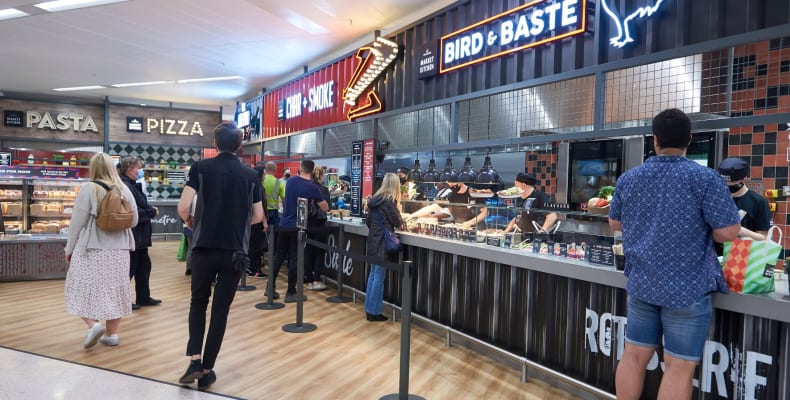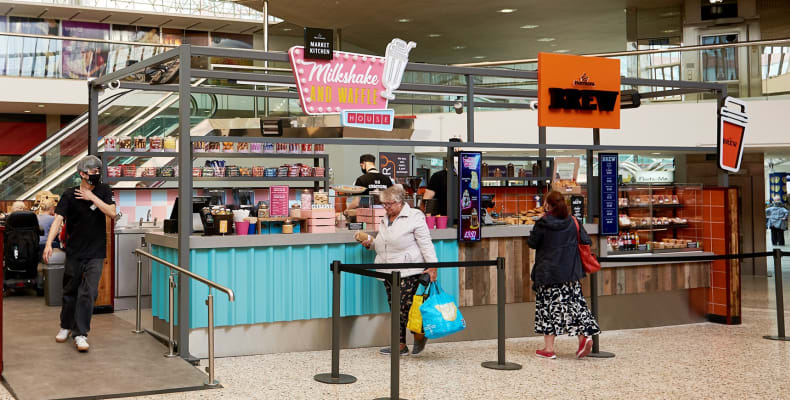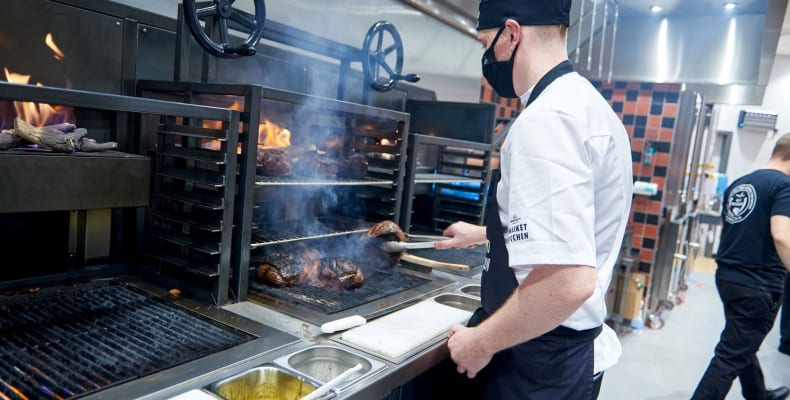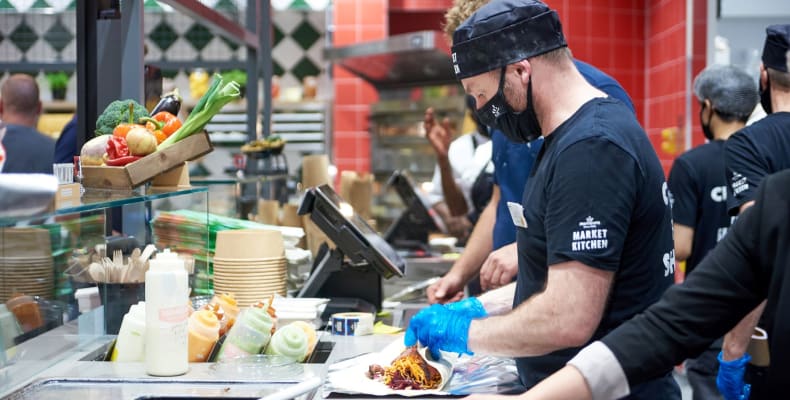 WELCOME

TO

MORRISONS

MARKET

KITCHEN

!
Morrisons 'Market Kitchen' at the Merrion Centre offers breakfast, lunch, snacks, drinks or evening meals freshly made-to-order by one of the 25 skilled chefs.
In store, customers can watch their meals be made-to-order by the chefs using seasonal ingredients, or they can opt to pick up some of the freshly made 'ready-to-go' meals instead.
The following venues can be found at Market Kitchen within the main Morrisons store:
● Char & Smoke – the Char & Smoke counter offers a selection of flame-grilled vegetables, steak and chicken. These are served with a choice of three types of slaw and fresh vibrant sauces; in wraps, ciabattas or with salad or rice.
● Bird and Baste – freshly basted chicken is roasted and served with a choice of hot and cold sides.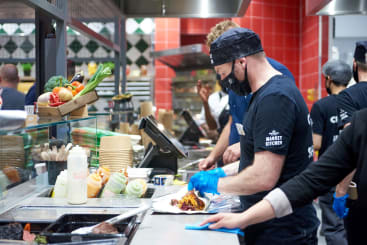 ● The Hot Pan – the hot pan offers a different dish each day, these range from risottos and paellas through to Korean fried rice and curries.
● Fresh Pasta – customers can build their own pasta dish, with a choice of pasta, freshy made in store each day, sauces and a variety of toppings.
● Pizza by the Metre – quality pizza made with fresh hand-stretched dough, customers can opt for ¼ of a metre of pizza from £4.00, ½ a metre from £7.00 or a full metre from £11.00.
The following venue's can be found within central square outside the main Morrisons store:
● Milkshake & Waffle House – offering milkshakes made with milk, ice cream and your choice of confectionery as well as waffle pops and hot waffle dips – milk chocolate, white chocolate or strawberry & marshmallow.
● Brew – coffee bar serving freshly ground coffees and hot drinks.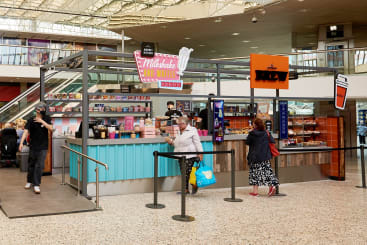 Delivery:
What's more, customers don't even need to leave their house to enjoy the meals as they can have the freshly cooked food delivered to their doorstep via Deliveroo (CLICK HERE to order)