Opening Hours
Monday

07.00am – 09.00pm

Tuesday

07.00am – 09.00pm

Wednesday

07.00am – 09.00pm

Thursday

07.00am – 09.00pm

Friday

07.00am – 09.00pm

Saturday

07.00am – 09.00pm

Sunday

11.00am – 05.00pm
Monday: -
Tuesday: -
Wednesday: -
Thursday: -
Friday: -
Saturday: -
Sunday: -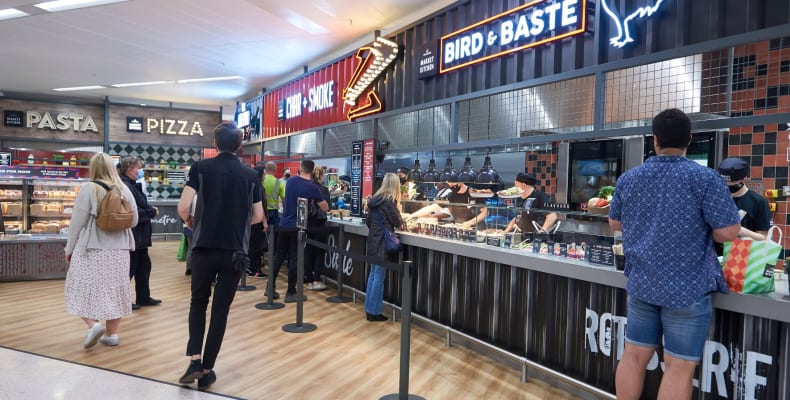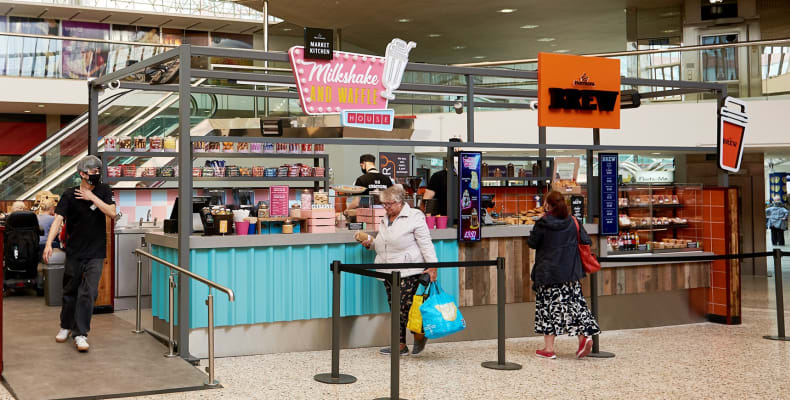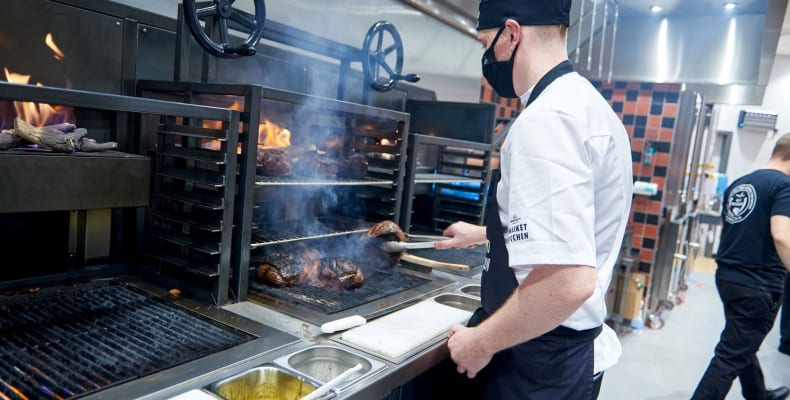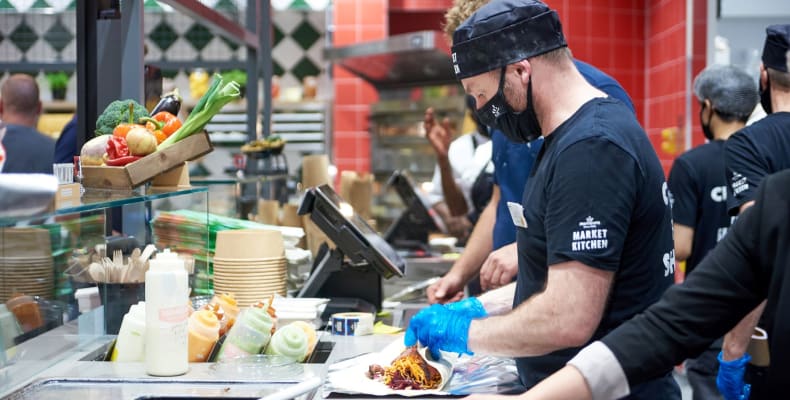 WELCOME

TO

MORRISONS

MARKET

KITCHEN

!
Morrisons 'Market Kitchen' at the Merrion Centre serves fresh and tasty food, prepared by chefs in store, cooked exactly how you like it and ready to eat now. You're covered for breakfast, lunch and dinner, every day of the week.
In store, customers can watch their meals be made-to-order by the chefs using seasonal ingredients, or they can opt to pick up some of the freshly made 'ready-to-go' meals instead.
The following venues can be found at Market Kitchen within the main Morrisons store:
● Char & Smoke – Char & Smoke offers a selection of flame-grilled veggies, steak & chicken. These are served with a choice of three types of slaw & fresh vibrant sauces; in wraps, ciabattas or with salad or rice. The Char & Smoke chefs are firing up the chargrill ready to craft your lunch or dinner to your taste.
● Bird & Baste – rotisserie cooked chicken, coated with one of six homemade marinades, served with a choice of tasty sides, like our corn with lime and chilli, house slaw or seasoned fries. There are lots of meal deals to choose from, so you can tailor your meal to your taste buds.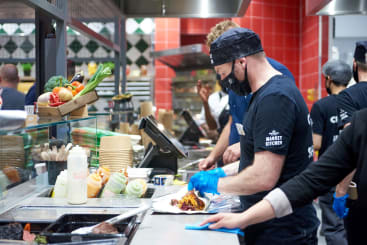 ● The Hot Pan – the hot pan offers a different dish each day, these range from risottos and paellas through to Korean fried rice and curries.
● Fresh Pasta – Your choice of fresh pasta, sauces and delicious toppings, like diced chorizo, parmesan shavings, pesto and more to make your perfect pasta pot.
● Pizza by the Metre – quality pizza made with fresh hand-stretched dough, customers can opt for ¼ of a metre of pizza from £4.00, ½ a metre from £7.00 or a full metre from £11.00
The following venue's can be found within central square outside the main Morrisons store:
● Milkshake & Waffle House – offering milkshakes made with milk, ice cream and your choice of confectionery as well as waffle pops with sauce and sprinkles
● Brew – coffee bar serving freshly ground coffees and hot drinks.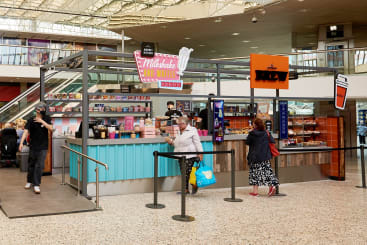 Delivery:
What's more, customers don't even need to leave their house to enjoy the meals as they can have the freshly cooked food delivered to their doorstep via Deliveroo (CLICK HERE to order)
Deliveroo opening hours are:
Monday – Saturday 7am – 9pm; Sunday 8am – 8pm