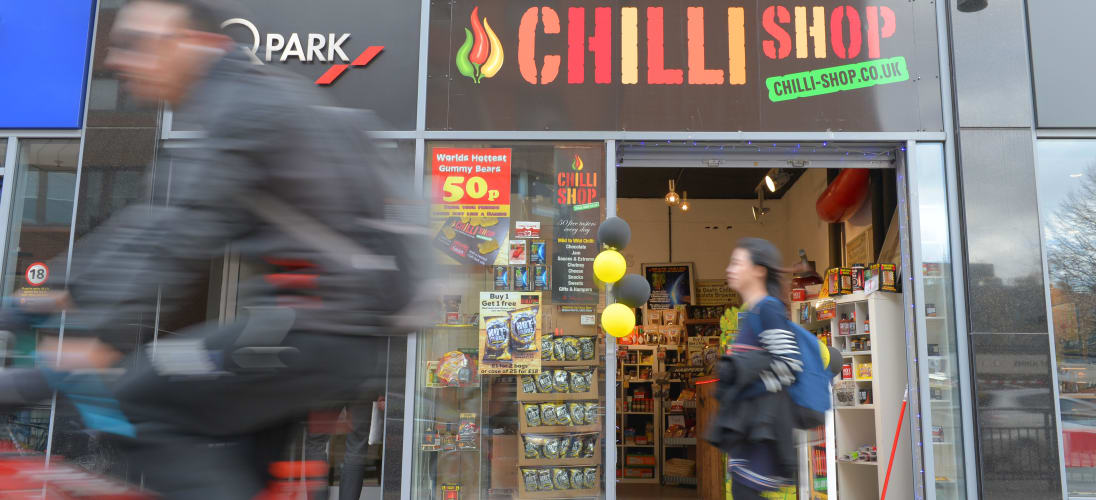 Chilli-Shop Becomes a Permanent Fixture of the Merrion Centre
Tue 24 Apr, 2018
Chilli-Shop, a unique, independent shop at the Merrion Centre is celebrating its success by signing a new five year contact to remain at the city's longest-established shopping centre.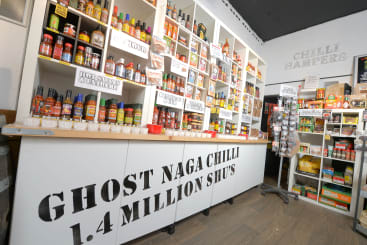 Chilli-Shop first opened at the Merrion Centre in 2014. It offers customers a unique sensory experience as well as acting as an alternative gift shop that gives shoppers opportunities to test the strength of their taste buds with free tasters.
The shop also stocks a range of chilli-based products including jams, chutney, chocolate, dried chillies, and the hottest chilli sauces in the world; Trinidad Scorpion and Carolina Reaper.
Frank Jay, owner of Chilli-Shop, said: "When we decided to open the first ever chilli shop in the North, we chose Leeds as the most up and coming city, a hub of small high quality local producers and a culture of foodies, students and tourists. We are very grateful to the Merrion Centre for taking a risk on such a unique boutique indie shop, and we are very proud to sit on the high street next to massive brands.

"In our opinion to be a successful retail shop, you have to offer an unique experience that is not achievable on-line. With this in mind we offer 50 free tasters every day, as well as selling products so unique, funny or surprising, that you literally are full of ideas for gifts or recipes when you leave. We are no longer a pop up shop, we are becoming a must-visit tourist and retail attraction that is here to stay and excited to be amongst Leeds growing list of indie stores."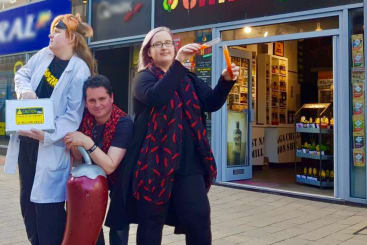 To celebrate signing a the five year contract with the Merrion Centre, Chilli-Shop will be exhibiting the hottest chilli extract known to mankind, the highest Scoville units of heat scientifically possible.
This pure capsaicin Crystal is valued at over £1,000, so powerful one drop would require 16 million drops of liquid to dilute it to zero heat. The vial will be displayed behind glass for all to see from Monday 23rd April until the end of May.
Helen Green, Associate Director of Town Centre Securities, owner of the Merrion Centre, said: "We're delighted to see Chilli-Shop doing so well and continue to flourish. We are always looking for unique retail partners that continue to give us "the edge", and as the Chilli-Shop has a fun and unique offering, it is a great addition to both the Merrion Centre and Leeds.

The store fits in really well with our ambition to offer shoppers variety and choice when visiting, and we wish Frank and the store even more success over the next five years!"
In addition to the gifts and tasters, the shop also runs chilli challenges in store and hosts the infamous Museum of Pain, showcasing some of the hottest things in the world.
Chilli-Shop can be found at 70 Merrion Street, Merrion Centre LS2 8LW. The store is open every day from 10am-6pm and 11am-5pm on Sunday. More information on the store can be found at: chilli-shop.co.uk