Opening Hours
Monday

09.00am – 06.00pm

Tuesday

09.00am – 06.00pm

Wednesday

09.00am – 06.00pm

Thursday

09.00am – 06.00pm

Friday

09.00am – 06.00pm

Saturday

09.00am – 06.00pm

Sunday

Closed Today
Monday: -
Tuesday: -
Wednesday: -
Thursday: -
Friday: -
Saturday: -
Sunday: -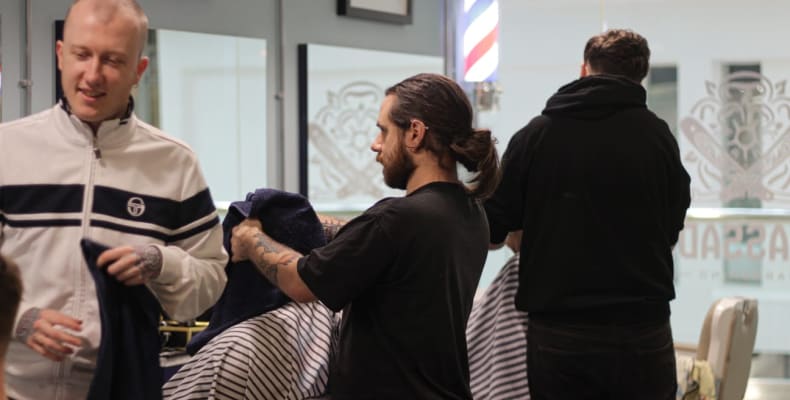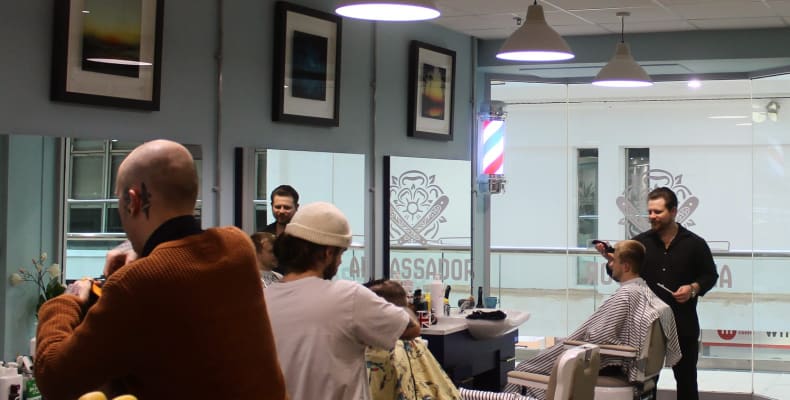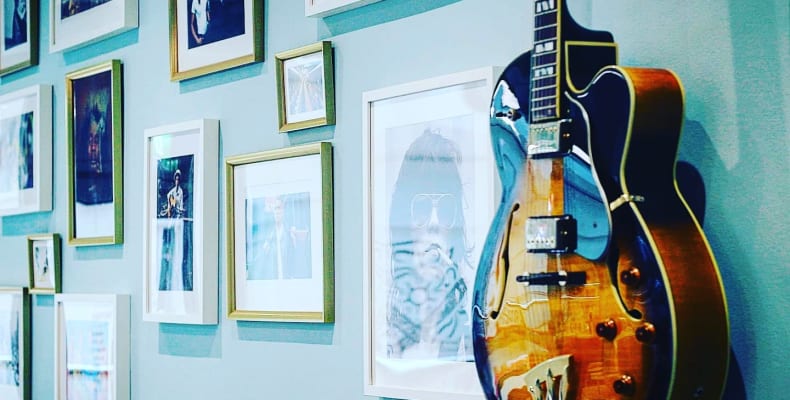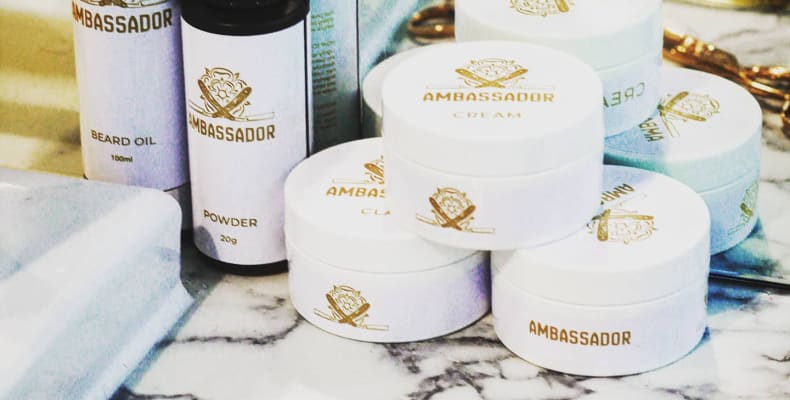 IN NEED OF A FRESH NEW TRIM? AMBASSADOR BARBERING WILL SORT YOU RIGHT OUT!
Ambassador Barbering specialises in all aspects of traditional barbering and modern male hairdressing services. Including hot towel shaves, beard sculpts and of course haircuts!
They also offer their own range of specially formulated products such as clay, creams, beard oils and cologne. All of which free from sulphates and animal testing.
Service with style…
Ambassador promises to give you impeccable service, a fantastic haircut from highly trained, personable barbers all within a comfortable and professional atmosphere.
They want you to walk out of our doors looking great, feeling great and knowing that you received value for money.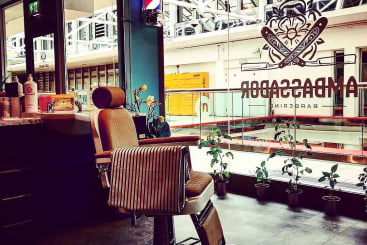 Bridging the gap between aspects of male hairdressing and traditional barbering ensuring that whether your hair is long, short, corporate or crazy you are in the best hands possible.
Price & Services Guide: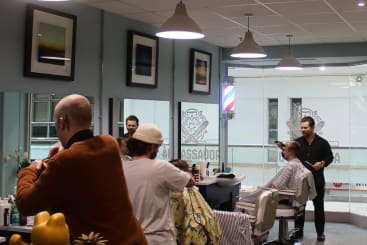 Haircut £25
The hair is thoroughly washed and cleansed. Cut and shaped to your desired style, dried & set into place before the application of your preferred product. All finished with a refreshing hot towel neck and outline shave to maintain a cleaner cut for much longer
Beard Sculpt £15
Firstly the beard will be trimmed down to the desired length and angular shape. Clean edges shall be lined into the cheeks, neckline, around the mouth and sideburns. Shave oil and creams shall be massaged into the skin and hot towels applied before the razor
removes unwanted hair. Finished with a cool towel and moisturiser to close the pores and revitalise the skin.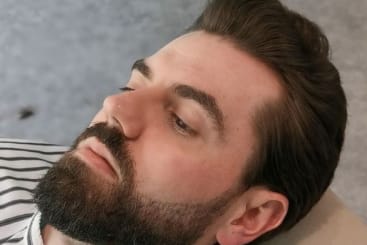 Clipper Cut £15
Thoroughly washed and cleansed. Clipper grades applied to desired length all over. The edges around the ears and neck shall be sharp, natural lines that will be slightly tapered ensuring longevity of the style. Finished with a refreshing hot towel neckline and
outline shave.
Hot Towel Shave £20
A luxury for some & a weekly ritual for others. Shave oils are massaged into the bristles of hair & skin before applying shave creams. Then the relaxing part, the hot towels are applied. Scented shave cream is added to aid the smooth & comfortable removal of hair. This whole process is repeated to guarantee the closest of shaves. Finished with cool towels, moisturiser, & if you don't mind that after shave sting, some cologne.