Opening Hours
Monday

10.00am – 08.00pm

Tuesday

10.00am – 08.00pm

Wednesday

10.00am – 08.00pm

Thursday

10.00am – 08.00pm

Friday

10.00am – 08.00pm

Saturday

10.00am – 08.00pm

Sunday

06.00pm – 12.00am
Monday: -
Tuesday: -
Wednesday: -
Thursday: -
Friday: -
Saturday: -
Sunday: -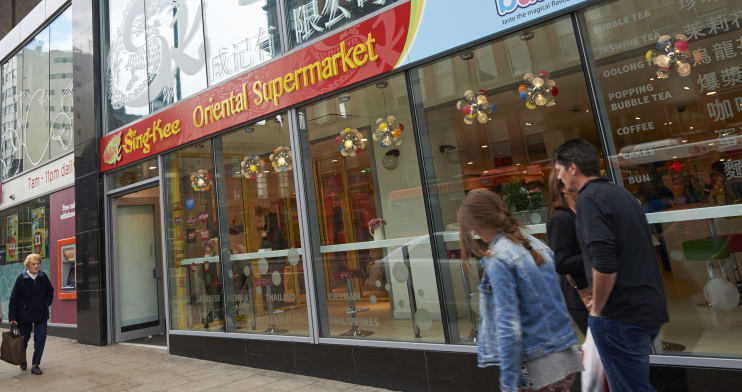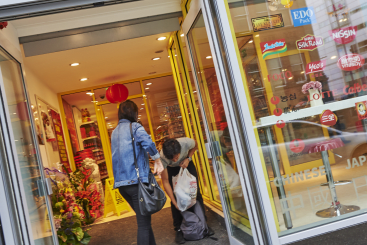 ORIENTAL SUPERMARKET IN THE HEART OF LEEDS…
When Customers step through the doors of Sing Kee grocery store at the Merrion Centre, they are transported to the Far East, with lion statues at the entrance, lanterns hanging from the ceiling and shelve's filled with an array of authentic oriental foods.
Sing Kee pride themselves on their helpful approach and guidance to customers who are keen to try new ingredients and recipes but don't know where to start.
Offering fresh and frozen food (including giant tubs of ready-made ramen, great fresh vegetables such as oyster mushrooms, beansprouts, pak choi and thirst-quenching nashi pear), there is also a Bubble Tea Café at the front of the store and a bakery selling an array of sticky-sweet buns and extensive noodle selection.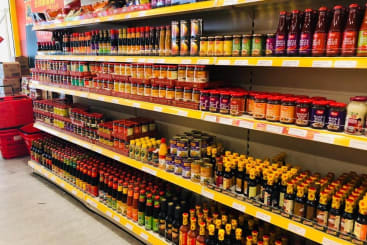 ABOUT SING KEE…
Sing Kee is a family-run business that began in 1987.
Having been in the business for so many years, Sing Kee are experts in the oriental trade. From wholesalers buying in bulk, catering, stocking their restaurants or families purchasing their weekly groceries… Sing Kee caters for all.