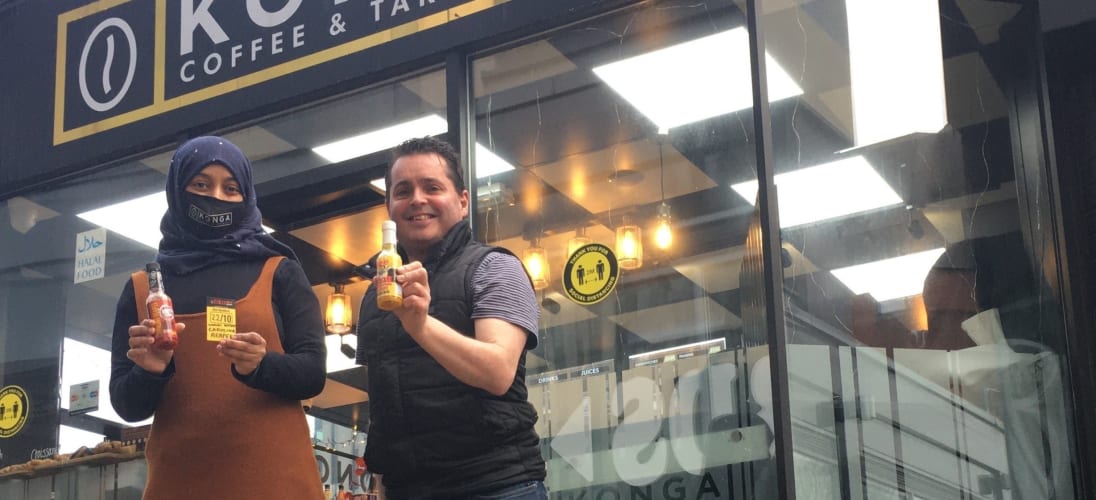 Things heat up as Leeds Independents Join Forces
Mon 18 Jan, 2021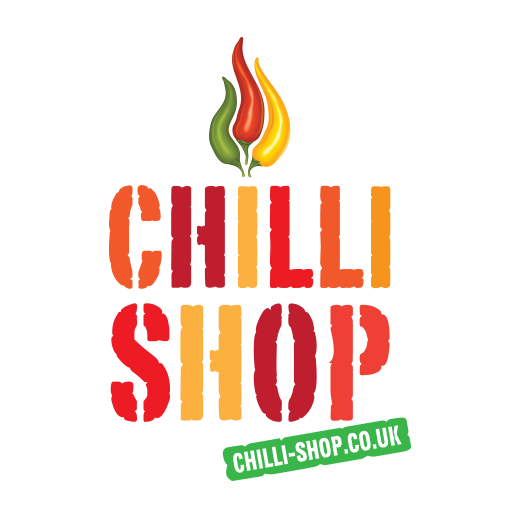 Leeds' only store dedicated to all things hot, 'The Chilli Shop has joined forces with neighbour Konga Coffee in a move to support their fellow independent business through the pandemic.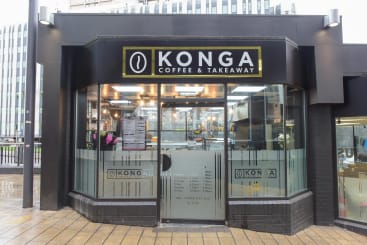 The Chilli Shop, located outside the Merrion Centre on Merrion Street, is currently operating a delivery service through their social media channels due to the current Tier 3 restrictions in place across Leeds, whilst Konga Coffee is operating a takeaway service.
With this in mind, the proudly unique Chilli Shop has donated a variety of their hot sauces to the innovative coffee house for customers to spice up their takeaway lunch and introduce new customers to their range of spicy condiments that are literally off the scale.
The range of sauces all come with a 'heat rating' which range from the 1/10 Rainforest Honey Mustard & Papaya sauce up to the eye watering 22/10 Carolina Reaper Killer sauce, with the offering being regularly rotated and new accompaniments introduced.
Konga Coffee, whose distinct Ethiopian brand of craft coffees and array of culinary delights from hot and cold sandwiches, snacks and drinks are proving a hit with visitors to the Arena Quarter.
Frank Jay, Founder of the Chilli Shop said:

"As a small independent business owner you respect and want to support your fellow local indie shops & cafes, and the collaboration with Konga Coffee is a great example of businesses coming together during the current climate.

I don't think a chilli shop has ever adopted a cafe before… although the cafe is currently so busy I now have to queue for my toasted panini & cappuccino!"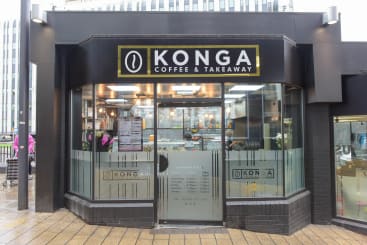 Rita Seman, owner of Konga Coffee said:
"We have been welcoming customers for just over a year to Konga Coffee and are thrilled to be able to further enhance our diverse menu with the sauces from the Chilli Shop.
During challenging times it is great to see the Merrion community pulling together and we look forward to introducing our customers to the Chilli Shop's hot sauces!"
James Broughton, Head of Marketing & Communications at Town Centre Securities, owner of the Merrion Centre said:

"With the diverse mix of essential operators at the Merrion Centre we still have over 30 venues open or trading as click and collect operators during the current lockdown although it's never been as important to 'Shop Local'.

With this in mind it is great to see two of our most popular 'indies' working collaboratively and we are confident that this 'hot' partnership will put them even further on the map and continue to cement the Arena Quarter's position as a key food destination in the heart of Leeds."