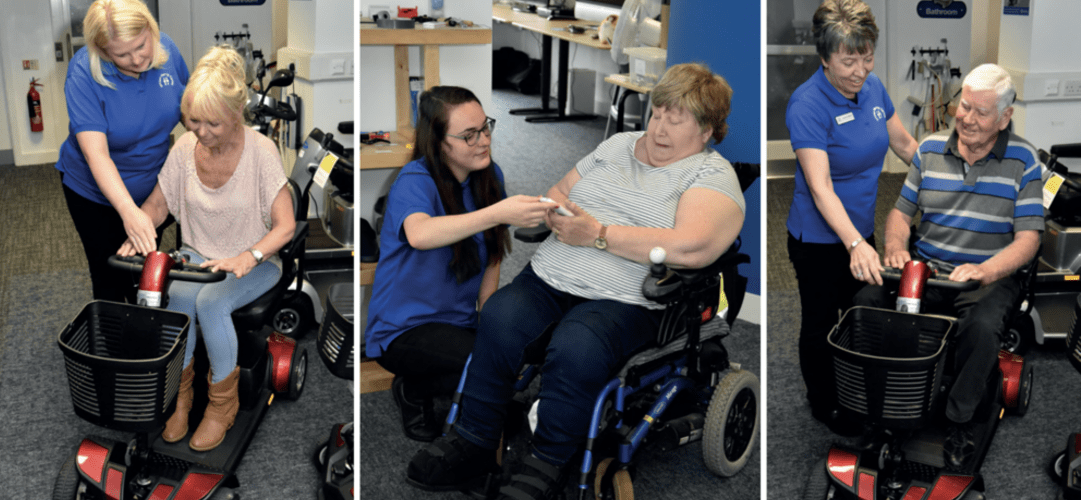 Meet the team - William Merritt Disabled Living Centre. Shopmobility Service.
Tue 13 Oct, 2020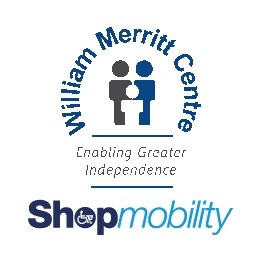 There's never been a more important time to support local businesses. In this feature we meet Shopmobility Operative, Terry Butterfield, to discuss his lockdown experience and hopes for the future…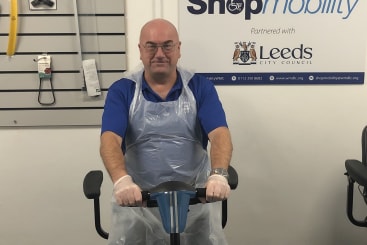 TERRY BUTTERFIELD, SHOPMOBILITY OPERATIVE
WILLIAM MERRITT DISABLED LIVING CENTRE
Tell us about your services
Shopmobility hires Manual Wheelchairs and Scooters to people with limited mobility so they can shop and visit The Merrion Centre and Leeds City Centre. We also sell a range of daily living aids to improve mobility.
How long have you been with the business?
Since December 2019
Tell us what you were up to during lockdown and what did you miss?
During locdown we focused on weekly customer service updates to make sure our customers were happy and update them on the status of re-opening. We really missed giving our customers the opportunity to enhance their independence through the hire of manual wheelchairs and Scooters.
Now you are trading – what is your current challenge?
Many of our customers are still shielding and unable to visit us but our customer's safety is our priority and once restrictions ease we look forward to welcoming them back.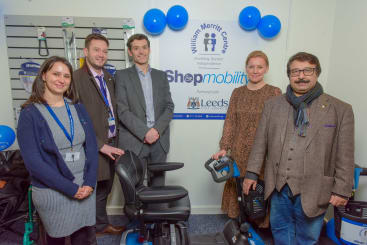 Are there any new initiatives/processes that you will take from the ongoing situation
We have implemented a wide range of measures as we return to a more typical working environment to keep everyone as safe as possible. This includes the use of full PPE, minimising the number of people entering the Shop to only ONE person, hand sanitation available and much more. To see full details please CLICK HERE
If there was one message you wanted to convey to customers at the moment what would it be?
William Merritt Centre – Shopmobilty is back with a wide range of measures to keep everyone as safe as possible and look forward to welcoming back both existing and new customers to hire mobility equipment and buy daily living aids at affordable prices.
The William Merritt Centre is open Tuesday – Saturday and can be accessed at ground floor levelnear the lifts to the CitiPark car park. To enquire by phone call the team on 0113 350 8682.
To see full details on accessing the Merrion Centre with restricted mobility please CLICK HERE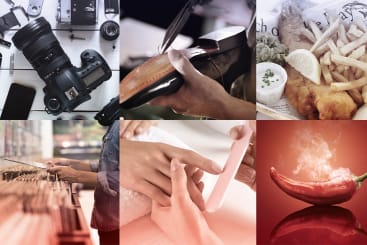 SHOP LOCAL…
From boot repairs to barbers, food to photography… the Merrion Centre is home to whole host of unique, independent operators.
To see the full list CLICK HERE and please support these important local businesses.
To read our previous 'Meet the Team' CLICK HERE