Our Vegan Guide to the Merrion Centre
Whether you are a committed vegan or interested in cutting down your intake of non-plant-based products, the following guide will help you choose where to eat or drink on your next trip to the Merrion Centre.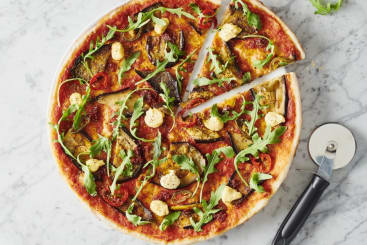 If you are in the mood for pizza and pasta, then PizzaExpress is the place for you. With an ever-growing selection of vegan meals you really will not miss out. Start with their famous dough balls accompanied by a harissa spices tomato dip. As for mains, you have a choice from several different pizzas all containing their vegan cheese. To finish, PizzaExpress is one of the few restaurants which has a choice of vegan desserts, from sorbets to carrot cakes, making it very easy for a vegan diet.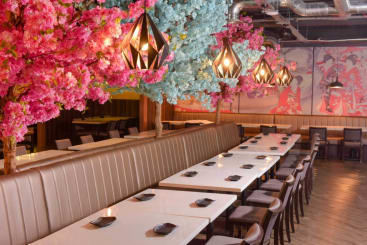 Blue Sakura is a Japanese sushi and Asian style grill which has its own entirely vegan and non-vegan menus, making it perfect for the whole family or a big group of friends. At an affordable price you can order via touch screen at your seat a range of salads, sushi boxes and hot and cold dishes. There is an option of a vegetable gyoza bento box containing miso soup, mixed vegetable tempura, sushi and boiled rice for those extremely hungry after a big day of shopping!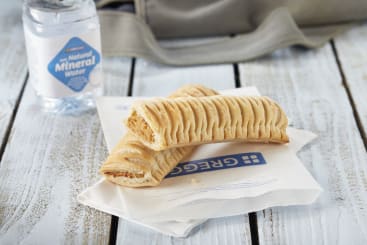 As we all know, Gregg's is always an excellent option if you do not have time to sit and enjoy a meal. With their vegan sausage roll which blew the internet, this creation is loved by meat-eaters and vegans alike.
Bengal Brasserie, Crown Carveries and Union Square all specify vegetarian items on their recipe but if you contact them before visiting or ask when you arrive many items could in fact be made dairy or egg free.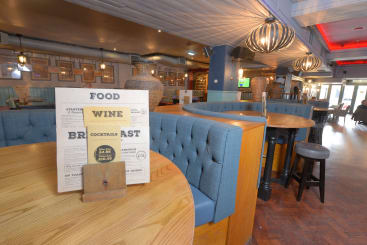 The Merchant is another restaurant which makes veganism accessible thanks to the vegan and vegetarian section on their main menu. With only a couple of fully vegan options such as the vegetable bake and the cauliflower dhanksak curry there is the option for several of their vegetarian dishes to be made vegan. A perfect option if you are in the mood for some wholesome pub grub.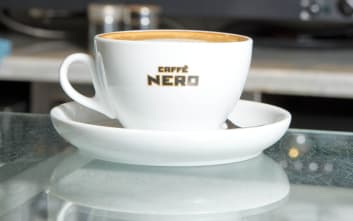 As for a quick coffee break both Caffe Nero and Costa Coffee both offer most of their coffees with a choice of plant-based milk and a couple of tasty vegan snacks could possibly be on offer!
When ordering food and drink at any of the restaurants, cafes and shops at the Merrion Centre, we recommend that you specify to staff that you are vegan. It's also best to talk to staff if you suffer from any allergies as a number of these eateries make their food in store.